Home Fire Sprinkler Coalition awards more than $10,000 in stipends to Canadian fire departments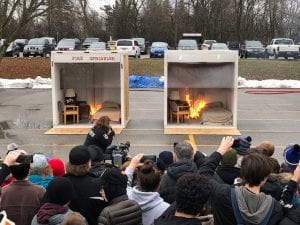 Dec. 18, 2018 – With support from The Co-operators and the Canadian Automatic Sprinkler Association (CASA), the nonprofit Home Fire Sprinkler Coalition (HFSC) awarded stipends of up to C$1,000 each to 12 Canadian fire departments in 2018 to help them build and host side-by-side fire and sprinkler demonstrations.
The stipends were offered to fire departments that participate in HFSC's Built for Life® fire department program.
The program is free and provides support, resources and materials for Canadian and American fire departments that make home fire sprinkler education a focus of their community outreach.
Qualifying fire-department applicants were required to explain how they would use the demonstration unit as part of a community education event and how they would evaluate the activity.
"As an insurance company, we see first-hand the tragic consequences of house fires, and we know what a difference fire sprinklers can make," said Maya Milardovic, director of government relations with The Co-operators.
"If sprinkler systems were installed in every newly built home, Canadians and their property would be much better protected. We feel the outreach and education fire departments can do with the stipend program in their communities is invaluable."
The side-by-side fire and sprinkler demonstrations supported by HFSC Canada involve two identical rooms that are constructed with matching furnishings; both have smoke alarms, but only one contains a fire sprinkler.
A fire is lit in each room so the audience can see how quickly the fire grows until flashover occurs.
Flashover is when fire spreads to all the contents in the room.
Viewers can then see the difference when the sprinkler activates and controls or extinguishes the fire.
When both fires are extinguished, viewers can see the dramatic difference between the two rooms.
Stipend supports demonstration in Greenstone
The Municipality of Greenstone in northern Ontario used the stipend to conduct its first side-by-side demonstration on Oct. 13.
Even though there was 16 centimetres of snow on the ground and the temperature was -4 C, residents came from across the region to see the demonstration.
Greenstone covers more than 2,700 square kilometres. Fire Chief Jim Runciman says it can sometimes take volunteer firefighters from one of Greenstone's six stations 30 to 40 minutes to respond to a call.
With a lengthy response time, Runciman wanted to educate people about home fire sprinklers.
Runciman said that during the demonstration he spoke with one homeowner who is renovating and interested in installing sprinklers to better protect the home and family.
Greenstone will continue to promote the importance of fire sprinklers and plans to share its side-by-side unit with two other municipalities for demonstrations.
Other fire departments that received a stipend from HFSC are:
Ontario
• Port Hope Fire Department and Emergency Services
• King Fire and Emergency Services
• Mississauga Fire and Emergency Services
• Orillia Fire Department
• Greater Madawaska Fire Department
British Columbia
• Pitt Meadows Fire and Rescue Services
• Campbell River Fire Department
• New Westminster Fire and Rescue Services
New Brunswick
• Miramichi Fire Department
Alberta
• Red Deer County Fire Services
Nova Scotia
• Cape Breton Regional Fire Services
HFSC is a nonprofit educational group founded in 1996 in response to the tremendous need to inform the public about the life-saving value of home fire sprinkler protection. HFSC in Canada is supported by The Co-operators, the Canadian Automatic Sprinkler Association (CASA), and with regional representation from the National Fire Protection Association (NFPA).
About the NFPA
The National Fire Protection Association (NFPA) is a global self-funded nonprofit organization, established in 1896, devoted to eliminating death, injury, property and economic loss due to fire, electrical and related hazards.
NFPA delivers information and knowledge through more than 300 consensus codes and standards, research, training, education, outreach and advocacy; and by partnering with others who share an interest in furthering our mission.
Our mission is to help save lives and reduce loss with information, knowledge and passion.
About The Co-operators
The Co-operators Group Limited is a Canadian co-operative with more than $44 billion in assets under administration.
Through its group of companies it offers home, auto, life, group, travel, commercial and farm insurance, as well as investment products.
The Co-operators is well known for its community involvement and its commitment to sustainability.
We are listed among the 50 Best Employers in Canada by Aon Hewitt; Corporate Knights' Best 50 Corporate Citizens in Canada; and the Top 50 Socially Responsible Corporations in Canada by Sustainalytics and Maclean's magazine.
About CASA
The Canadian Automatic Sprinkler Association is a National Trade Contractor's Association. CASA promotes, defends, enhances and improves the business designing, installing and manufacturing fire sprinkler devices and systems.
The Association works closely with the fire and building officials, architects and others "To enhance the level of life safety and property conservation from the effects of fire through the use of fire sprinklers".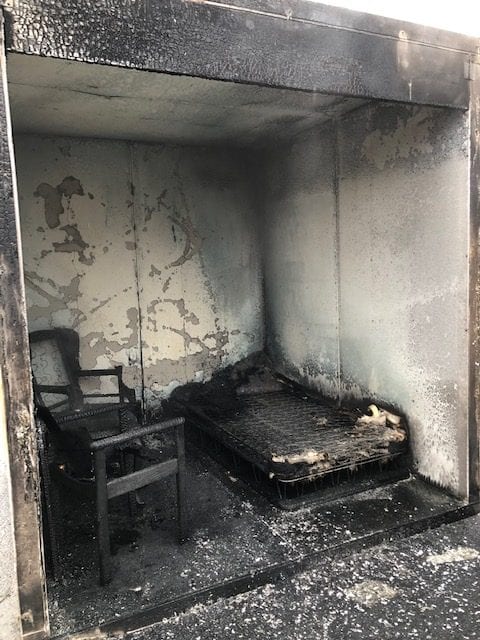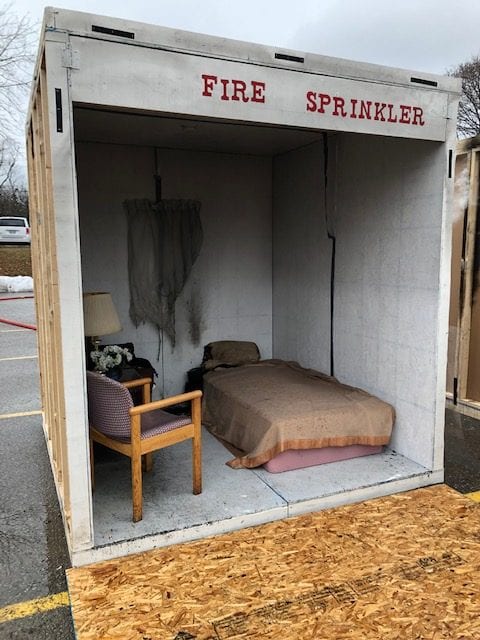 Posted by: The Home Fire Sprinkler Coalition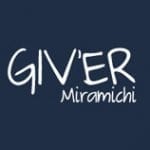 Giv'er Miramichi is about "What's up, what's new, what's happening". We are focused on building people up, supporting one another and celebrating our successes.