Boys and Girls Club A Positive Place for Kids
The Miramichi Boys and Girls Club strives to create opportunities and chances for kids from all walks of life. Children and youth from K – Gr 12 go to the Boys & Girls Club.
For some it's attending evening programs that run throughout the school year. These are free programs.
Each roster brings new themes and chances for kids to learn new skills, make new friends and try something new. There's something for everyone: Adventure Club, Try it Tuesday, Crafty Crew and more.
The staff works hard to find new and creative ways to engage youth and keep them active.
Middle School is a big focus of the out-reach done by the Boys & Girls Club. Grades 6-8 students love the YOUth Zone nights, the boys program Game ON and it's Go Girls for the teen girls. Torch Club is a great way to develop leadership skills and learn about community-building, plus take charge in initiatives they are passionate about.
Our High School Students play a key role in making all of our programs run smoothly. They volunteer their time once a week as Youth Leaders. Our Youth Leaders assist staff in running programs for the K-5 age group. They lead different games, help staff prep and deliver programs and often come up with new and exciting games for the kids to play.
Youth Leaders are great role models for the younger kids who come into our club. The leaders themselves also grow by taking a more hands on role within the Club.
New this year is a Scholarship Program for youth of Boys & Girls Club graduating and going to university.
Year-round activities and programs keep Boys & Girls Club the center of action for many kids. March Break camps, PD Day camps, Santa's Workshop, KidZone Programs, Babysitter's Training, Winter Break camps and the always popular Summer Camps.
We make sure that each week is jammed packed with loads of fun activities such as paint tag, slip 'n slides, water balloon toss and so much more!
"First Cast" is a new partnership with the Miramichi Salmon Association. Learning how to fish is a life-long skill. This is a great partnership to get boys and girls hooked on fishing.
The Boys and Girls Club does not only run programs within the Club; there is a lot work done within our community and at our local schools. For example, we run a program called Fun Friends for youth aged 5-7 which focuses on developing coping skills and talking about our emotions in a fun and play based way.
SNAP is our most intensive, in demand program at the elementary schools. It gives kids tools to hold on to self-control. This program changes behavior and kids learn to navigate all the challenges they face in getting along with others.
Overall, the Boys and Girls Club of Miramichi creates a warm, welcoming and accepting place for all youth to come and play, learn, and grow. The staff and volunteers work hard each and every day to make and keep it as a Positive Place for Kids.
For more information visit http://www.bgcmiramichi.com
This article originally appeared in the 2019 Summer Issue of Giv'er Miramichi magazine.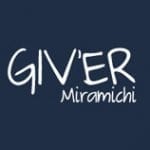 Giv'er Miramichi is about "What's up, what's new, what's happening". We are focused on building people up, supporting one another and celebrating our successes.