The 62nd Miramichi Folksong Festival – Entertainment for All Ages
The Miramichi Folksong Festival is set to celebrate it's 62nd season August 4th to 9th in Miramichi.
Canada's longest standing Folksong Festival has something for everyone! There is a Gospel concert, New Brunswick Day Breakfast, noon luncheons, children's show and evening concerts.
Musical guests this year include: Friends with Heart, Jim Morrrison and the Down East Entertainers, Melanie Ross Breen, Glenn McFarlane and an opening concert with Heather Rankin.
Noon luncheons feature Jimmy Lawlor, Jo Ann Lynch, Melanie Ross Breen, Donna & Tyrone Hubbard, Ian Craig, Wade Hallihan, Sasha & Stella Perrett, Four Dollar Bill, Miramichi Fiddlers, Billy Hachey, Jason & Melissa Barry, Frankie & Jennie McKibbon, Lumber Jills and a host of local performers.
The closing Dinner/Concert will feature Ivan & Vivian Hicks and the Gary Morris Band. This event is by reservation only.
The popular Folk Feast and Fun day returns this year and includes lunch at the Kin Centre with live music, a boat trip on the famous Max Aitken with music by Ian Craig, followed in the evening with a concert with the Lumber Jills.
This event is by reservation only, call 1-506-622-1780 or visit the website. Limited tickets are available!
Weekly passes are available for $100 which include all evening events plus the closing dinner.
Tickets for the NB Day breakfast, noon luncheons and children's show are only sold at the door.
Reservations can be made for the 11:30am noon luncheons first sitting by calling 1-506-622-1780.
Ticket Info
Tickets are on sale locally at Brookdale Flower Shop and Kingston's Car Wash or by calling 1-506-622-1780.
Also purchase them online at www.miramichifolksongfestival.com where you'll find the festival brochure with a detailed list of events.
This article originally appeared in the 2019 Summer Issue of Giv'er Miramichi magazine.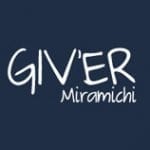 Giv'er Miramichi is about "What's up, what's new, what's happening". We are focused on building people up, supporting one another and celebrating our successes.