Book Launch: MIRAMICHI LADS AND LADIES: We Will Remember Them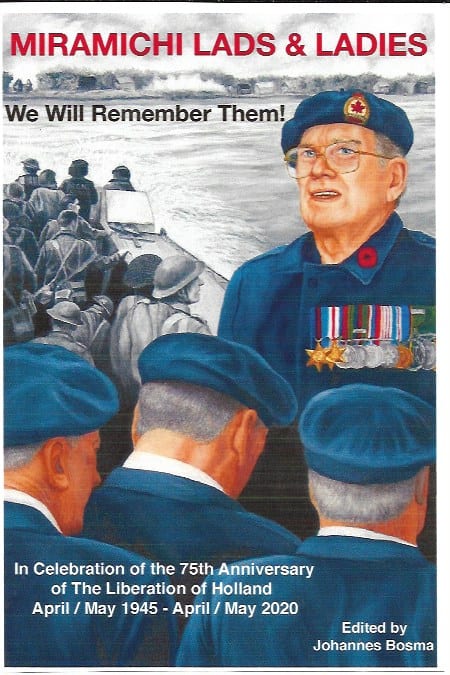 The book launch and signing for MIRAMICHI LADS AND LADIES: We Will Remember Them, edited by Johannes Bosma, will be announced at a later date. If you would like Johannes Bosma to keep a copy of the book for you, contact him at 773-5174 or
About The Book – MIRAMICHI LADS AND LADIES: We Will Remember Them
This is a book primarily about the courage and sacrifices of New Brunswick's North Shore Regiment and some others; soldiers from Campbellton, Bathurst, Newcastle, Chatham and points in between.

They answered the call to fight an evil that threatened the very basic freedoms of democracy in Canada and throughout the world.

The front cover of the book is a painting by Susan Moar showing Lieutenant Fred F. Moar and his brave comrades on parade, superimposed on a landing craft preparing to disembark and charge across to the beaches of Normandy. One can only imagine the frantic beating of their hearts as they approached the beach and waited for the ramps to drop, knowing that their lives could end that fateful day.

The book's back cover shows a painting of Norman E. Savage by war artist Dr. Charles F. Comfort. Norman was called aside, had his portrait done, and was immediately sent back to battle.

This collection of war stories about Miramichi men and women, and some others who stood by them, shows clearly the dangers and suffering they endured.

Much loved and respected North Shore Regiment Chaplain, Father Raymond M. Hickey, wrote in his book, The Scarlet Dawn, that the Regiment "was to write its name in the fadeless ink of human blood on the shores of Normandy and in the annals of the world."

Included in this book are the stories of the suffering and courage of civilians of European countries, such as Holland, the homeland of Editor Johannes Bosma's family. Despite the risk, for example, Bosma's mother and father helped to hide a young Jewish girl from the Nazis.

In conclusion, this interesting book will make people who read it more thankful for the sacrifices of the Canadians who we're involved in the war effort, particularly for the important role played by Miramichi lads and ladies in the North Shore and other Regiments.
Review by Robert McKay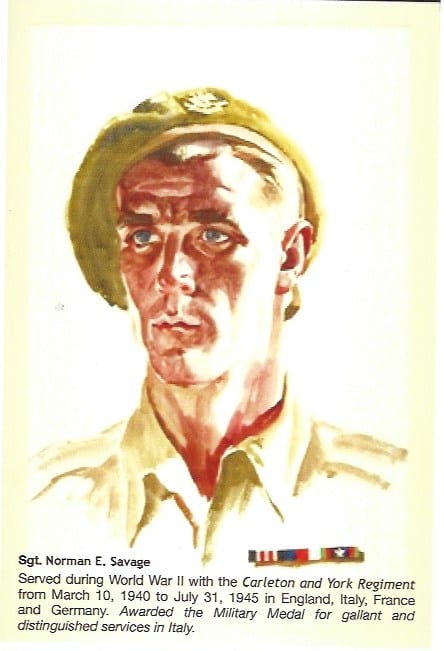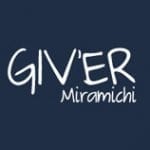 Giv'er Miramichi is about "What's up, what's new, what's happening". We are focused on building people up, supporting one another and celebrating our successes.