Fundraiser for Kyla Reynolds
On Wednesday, June 17th, 2020, a fire destroyed the apartment of Kyla Reynolds of Miramichi (Chatham).
Kyla is a familiar face to the Miramichi and Napan areas.
Thankfully Kyla was not injured but she is now displaced and has lost all of her belongings and her fur babies.
Kyla awoke at 2:30am with smoke engulfing her apartment.
All she has right now are the clothes on her back.
On Saturday, July 11th, 2020, beginning at 1 am, there will be a Fundraiser for Kyla Reynolds at the Miramichi Doolys, 131 Duke Street.
Please keep in mind, this event will still have strict social distancing rules, if you feel more comfortable making a donation and having us pick it up instead of attending the event please send them a message at: https://www.facebook.com/events/250814666217484/
We will start the event with a pool tournament, tables will turn on at 1pm and games will begin at 2pm. $10 entry fee, drawn doubles.
A huge thank you to Janie and Leo Duncan for running this tournament for us!
We will have entertainment between 2 pm to 4pm.
There will be a silent auction and 50/50 throughout event with all proceeds going directly to Kyla.
We will also have a donation can set up all day, and night.
Will Guimond will be donating his DJ and karaoke services from 10pm-close.
So, come and help support this wonderful gal and all for a wonderful cause!
Find the event on Facebook at: https://www.facebook.com/events/250814666217484/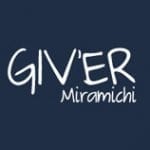 Giv'er Miramichi is about "What's up, what's new, what's happening". We are focused on building people up, supporting one another and celebrating our successes.