COVID Can't Stop Speedway Miramichi in 2020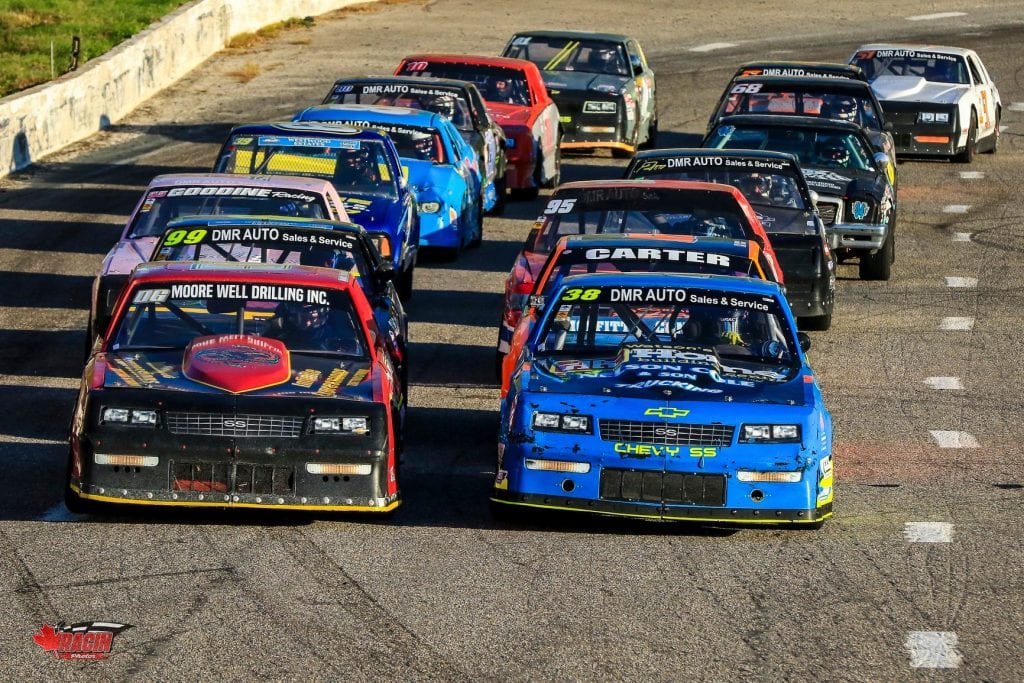 After losing opening day in May due to the COVID-19 pandemic, Speedway Miramichi finally got their 2020 season underway on June 20th.
At the Return to Racing, the Street Stock and Mini Stock divisions contested the first races held in Atlantic Canada, with each division running a pair of 30 lap features. Defending track champion Chris Wilson (#2W), who hails from South Esk, captured both feature victories for the Street Stock class. 2018 Mini Stock Champion Rob Poirier (#0), from Irishtown, was the double feature winner for the Mini Stock class. In the final all-out Demolition, Julien Benoit (#47) scored his first career Demolition Derby win, besting a field of 15 cars.
For those who missed the Return to Racing event, full broadcasts of the event can be found on the Speedway Miramichi and Tim's Corner Motorsports Facebook pages, produced by the team at Tims Corner TV. If you haven't already, be sure to go check out the action from all of the events at the Return to Racing.
With the recent announcement on restriction changes, Speedway Miramichi is now finalizing plans for the 2020 season going forward. The next event planned will be one of the biggest Demolitions seen in over 5 years. The "COVID Crash for Cash" will pay big money for big car counts, with the grand prize being $2000 if more than 40 Demolition cars are in attendance. Start time for the July 25th event is 6pm.
Playing support for the COVID Crash for Cash Demolition will be the debut of the new Bomber class, along with racing action for the Mini Stock and Street Stock divisions. With fans allowed back in the stands and many events cancelled for 2020, you will not want to miss what promises to be one of the biggest events ever seen!
The remainder of the 2020 schedule will see the popular "Day of 8's" event on Saturday August 8th, followed on August 29th by a make-up race for the May 30th card lost due to the pandemic. The theme for that day is still TBA. September 12th will be the Demolition points finale, with the Back to School Smash Championship Demo, while October 3rd will be the year-end "The Very Best Fall Shootout" and Demolition Blowout, where stock car points champions will be crowned.
As of press time, the Atlantic Modified Tour is still finalizing their 2020 plans with a target start date of early August. We hope to see the tour take to the track at Speedway Miramichi during our 2020 season.
Speedway Miramichi has several COVID-19 based measures in place to ensure safety. Every second row of the grandstands is closed, traffic is directional and one-way, hand sanitizing stations are set up throughout the facility, masks are advised to be worn in places where physical distancing may not be possible, and staff follow all safety guidelines to protect those in attendance.
For all information from Speedway Miramichi, be sure to like our Facebook page (Speedway Miramichi Inc.), follow us on Instagram (speedway.miramichi) and check out our website (Speedwaymiramichi.com).
Speedway Miramichi – Remainder of 2020 Schedule
Saturday July 25th – COVID Crash for Cash – Demolition, Street Stock, Mini Stock, Bomber
Saturday August 8th – The Day of 8's – Demolition Figure 8 Enduro, Street Stock, Mini Stock, Bomber
Saturday August 29th – Theme TBA – Demolition, Street Stock, Mini Stock, Bomber
Saturday September 12th – Back to School Smash Championship Demo – Demolition Championship Night, Street Stock, Mini Stock, Bomber
Saturday October 3rd – The Very Best Fall Shootout – Demolition Blowout, Street Stock 100, Mini Stock 50, Bomber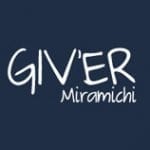 Giv'er Miramichi is about "What's up, what's new, what's happening". We are focused on building people up, supporting one another and celebrating our successes.