Exploring Wilson's Point Historic Site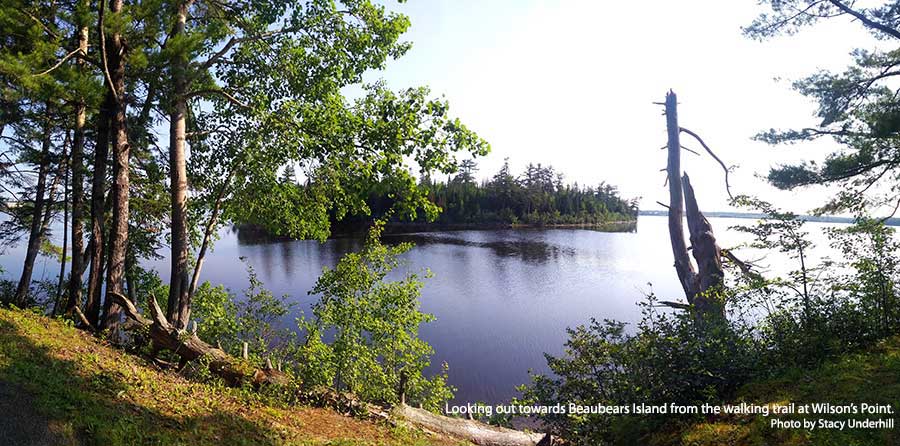 At the point where two rivers converge lies Wilson's Point Historic Site, one of Miramichi's best kept secrets.
This spot has been summer hunting and fishing grounds for the M'ikmaq, a refuge for expelled Acadians, the site of a bustling Scottish settlement and the midway point of a horse powered ferry system from Nelson to Newcastle and later a gift to the Province from Lord Beaverbrook. It is now cared for by the Miramichi Scottish Heritage Association. There once was a tavern and several businesses on the property and a graveyard that predated the original church.
Visit the St James Church Replica, which houses an interpretive centre where knowledgeable staff will regale you with stories of the history of Wilson's Point beginning nearly three centuries ago.
The church replica is built in the same fashion as the original with only wooden pegs and tongue and groove boards – there isn't a nail to be found. This beautiful little building is naturally air conditioned and has perfect acoustics to hold musical events in as well as the annual church service that is usually held the last Sunday of July.
The church is available for rent and is the perfect place for a small quaint wedding, surrounded by natural backgrounds for family photos.
The Church and Trading Post are open Wednesday to Sunday from June to October, and admission is free. The grounds are available to visit at your leisure year-round.
Wilson's Point usually plays host to a variety events throughout the year, such as picnics, summer symphonies, graveyard tours, plays and re-enactments, Christmas celebrations and more. Look for these events to return in 2021 and chek the website and social media, for updates.
Tours Through Time
Our knowledgeable tour guides and colourful, costumed interpreters will help you discover just what made Wilson's Point and Beaubears Island such a central part of Miramichi's history.
Experiences are offered every Sunday at both Wilson's Point and Beaubears Island (beginning at 2pm) from June 28 to Sept. 27. Social distancing will apply. Prior reservation is strongly encouraged.
For more information please visit the Wilson's Point Historic Site Facebook page, Instagram, and website at www.highlandsociety.com or call 506-627-0162.
This article was first featured in the 2020-2021 Mighty Miramichi River Guide.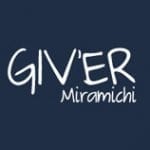 Giv'er Miramichi is about "What's up, what's new, what's happening". We are focused on building people up, supporting one another and celebrating our successes.