Monuments and Memorials around Miramichi
by Anthony McLean
Along our Mystical, Magical and Mighty Miramichi, there are many monuments and statues of prominent citizens that grace our river in our parks and cemeteries.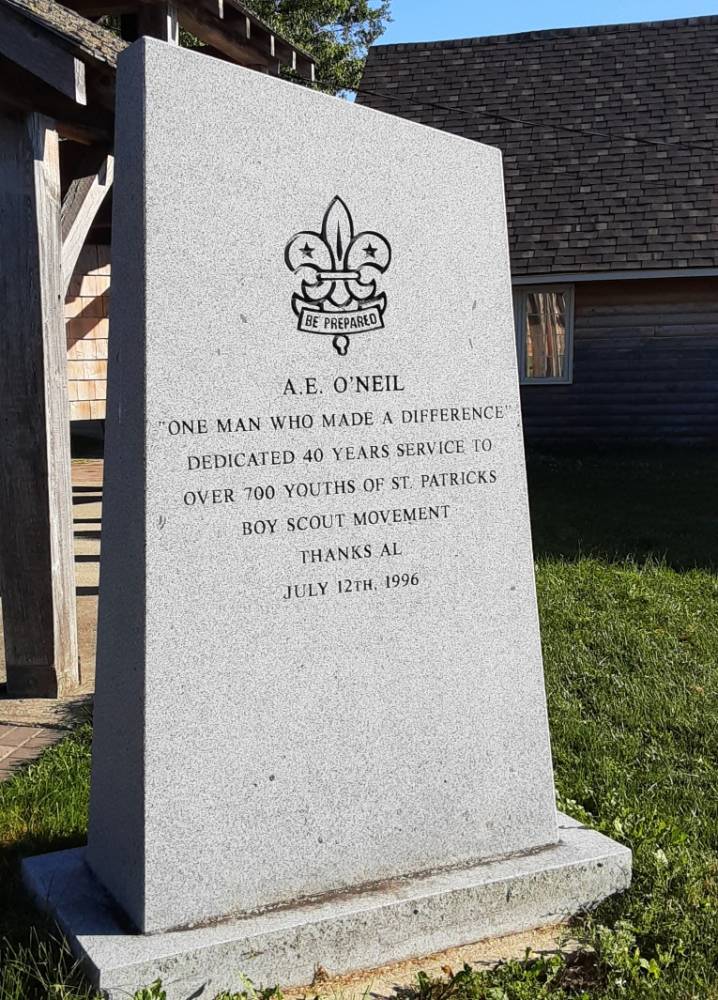 Alison Edward "Al" O'Neil Memorial Monument
Al O'Neil was born in Chatham Head, NB, on July 8th, 1920. This monument was erected in the Bicentennial Park adjacent to Beaubear's Island to recognize him as a prominent Boy Scout Leader in Nelson Miramichi. The monument reads: "One man who made a difference. Dedicated 40 years of service to over 700 youths of the Saint Patrick's Boy Scout Movement – Thanks Al. July 12th, 1996." Al served in the Royal Canadian Air Force during the World War II. Upon his return from the war, he and his wife, Eileen Anne (Fitzpatrick) moved to Nelson Miramichi, and they had five children. He served as District Commissioner of Boy Scouts 301 New Brunswick and Scout Master of Saint Patrick's Boy Scouts. In 1956, the late Father Robert Grattan was asked to find a leader for a Boy Scout movement that was badly needed in the Village of Nelson Miramichi. He asked Al and he accepted it. He taught his skills and values to over 700 boys for more than three decades. His message was simple – "Be a good citizen at least or a good leader at most." Al O'Neil died on December 11th, 1995 at Hotel Dieu Hospital in Chatham, at the age of 75.

J.B. "Jabez Bunting" Snowball and Family Memorial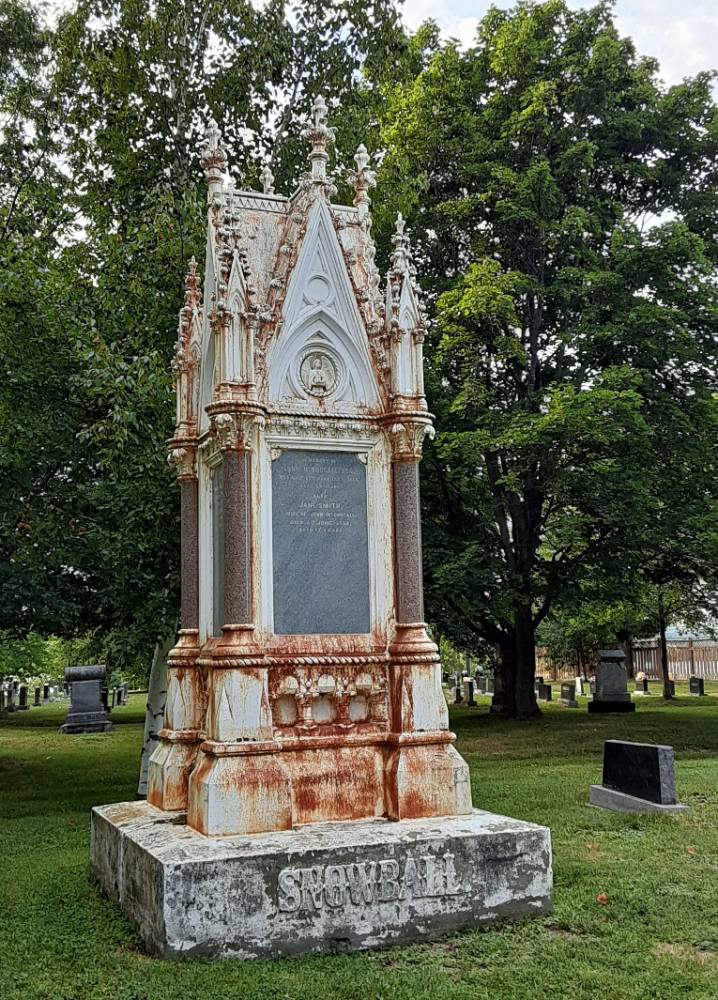 Jabez Bunting Snowball served as New Brunswick's 11th Lieutenant Governor from 1902 to 1907. He was born on September 24th, 1837 in Lunenburg, Nova Scotia. He was one of New Brunswick's Prominent Citizens as a well-known businessman in the eastern part of the province. As well, he served as a senator, member of parliament, lumberman, company head, and stock man. This memorial is in the Riverside Cemetery in Chatham, where he is buried and has various members of the Snowball Family on it. He died on February 24th, 1907 in Fredericton, NB.
Look for more monuments and memorials in upcoming issues of Giv'er.
This article was first featured in the 2020 Fall Edition of the Giv'er Miramichi Magazine.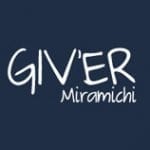 Giv'er Miramichi is about "What's up, what's new, what's happening". We are focused on building people up, supporting one another and celebrating our successes.