It's the Most Wonderful Issue of the Year!
The Christmas 2023 Issue of Giv'er Miramichi magazine is available to view online at www.giverontheriver.com/magazine, and is arriving in local mailboxes this week. If you're outside the mailing route, copies can be picked up at select locations in the region. Find a list of locations that carry Giv'er magazines at this link.
IN THIS ISSUE
Short Stories
Santa's Gift to Tom
John and the Old Army Boot
The First Gift of Christmas
It Always Snowed on Christmas Eve: Memories of a Christmas Past
Homemade Holidays: When I was a Young Lad
The Spruce

Articles & Submissions
Scenes from the First Christmas, Tableau Vivant
Christmas to Remember in Memory of Gerry Cormier
A Hidden Gem, Tea and Concert
The Portrait of a Soldier
Tick Tock – Cindy Lou's Corner
The Newcastle Farmer's Market's 47-Year Journey
Nature's Candid Camera: Miramichi Wildlife
MGSAR – The Lost Person's Behaviour
Recipe for Fruitcake Cookies
Local Books Make Great Gift Ideas
Angels Remembered – Hospice Miramichi
Here's to Your Health at MCCSC
David Ernest Hutchison: A Great Miramichi Benefactor
Robbie Tucker Releases 4th Album this Past Year.
Miramichi Garden Club Photo Contest
Bay du Vin Wharf – A Local Meeting Place
Urban Wildlife Photos
Saint Paul's Anglican Church 200th Anniversary
Miramichi Quilt Guild 1st Place Quilt
Christmas Colouring Page
Plus! – Events Listings and Photo Submissions
Cover Photo by Bonnie Coughlan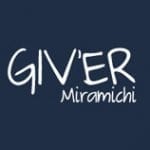 Giv'er Miramichi is about "What's up, what's new, what's happening". We are focused on building people up, supporting one another and celebrating our successes.