Yesterday's interviews went well. Yay!
I got a press release the other day. I thought I'd better post it here because the grand opening will have taken place before the next issue of Bread 'n Molasses goes live.
A lot of people I talk to swear by pilates and yoga as the best way to keep fit and trim, so for all you people who may have been looking for an instructor this is great news.
Here's the press release:
Health and Fitness Studio Opening in Douglastown
ALEXercise Health Studio invites you to the grand opening on Tuesday, September 2, 2003. Special no tax rates and merchandise draws will be available throughout the month of September.
The fitness studio is located in Douglastown at 1 Allan Street in The Victory Sports building behind Northumberland Square Mall.
Owner and instructor, Alexandra Russell, has been involved in the field of health and wellness for over 15 years. She is an internationally certified Pilates Instructor, a nationally certified Personal Trainer, and a nationally certified Yoga Instructor.
In addition, Alexandra has traveled throughout Canada to attend a variety of instructor training sessions. Further areas of training have included: Stability Ball Work, Belly-Dancing, Kickboxing, Boot camp Training, Sports Nutrition, Exercise Modifications for Injuries/Illness, Senior-Based Exercises, Exercise for Children and Teens, Pre-Post Natal Instruction, and many more.
Alexandra is an active member of the New Brunswick Council For Fitness And Active Living (NBCFAL) and the Canadian Association of Fitness Professionals (Can-Fit-Pro).
She has provided personal training services within local gyms and to city residents for many years. Also, Alexandra has facilitated health and wellness sessions for a variety of community groups and organizations throughout New Brunswick.
The ALEXercise Health Studio slogan is Inner Peace/Outer Strength. The mandate is to provide balanced health and wellness programming which involves elements from each of the following fundamental health-based components: cardio-respiratory strength and endurance, muscular strength and endurance, flexibility and stretching, as well as, diet and nutrition.
September studio sessions will include: Pilates and Yoga Stretching, Body Sculpting with Weight Resistance, Abdominal/Butt/Thigh Toning, and Cardiovascular Mix classes.
45-60 minute classes will be offered at various times throughout the morning, afternoon, and evening. Pre-registration for sessions is recommended, as session times and levels will be scheduled to reflect member requests.
Sessions will be offered at beginner, intermediate, and advanced levels. Opening specials are $5.00-$6.00. Also, multiple class passes will be available.
As a means of creating a client-focused studio, new exercise sessions will be added on a monthly basis. Future classes will include: stability ball instruction, flex band training, belly dancing, nutrition coaching, pre-post natal training, senior-based exercises, and other special interest sessions.
Also available are individualized private sessions, specific group/organization classes, non-studio-based sessions/presentations, and French language instruction.
Visit ALEXercise Health Studio or the company website for a September class schedule and complete listing of studio rates.
Contact ALEXercise Health Studio today for your health and wellness needs. Telephone (506) 624-4241, (506) 773-3551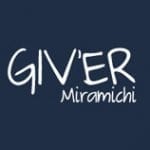 Giv'er Miramichi is about "What's up, what's new, what's happening". We are focused on building people up, supporting one another and celebrating our successes.