Great news! Andrea fixed the archives feature, for real! Yay!! So, that's that — now I can go back in and add all the photos into the archives.
Of course, don't expect that to happen overnight, I'm a little bit swamped getting the next issue of BnM finished.
Now for an update on the Walking Challenge:
Basically, last week Stacy and I fell off the walking wagon. 🙁 I know, I know. I don't know how it happened, we just skipped one day, then the next, and every day it just seemed to get a little bit easier to skip the walk.
The good news is that we're starting again this evening. We're heading to French Fort Cove after work, rain or shine, and it's looking a little bit like rain.
Wish us luck!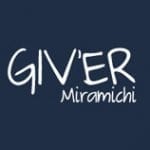 Giv'er Miramichi is about "What's up, what's new, what's happening". We are focused on building people up, supporting one another and celebrating our successes.