It's official — I will be writing the fourth instalment in our novel. I believe Lois will write next week, followed by Andrea the week after that, then if anyone else wants to join in they can add themselves into the rotation.
So, now the dilemma is to decide which characters I should focus on and what sort of plot twist to introduce. Any suggestions? You don't have to be involved with the writing to have suggestions about the story. That actually might be interesting to see what everyone who isn't doing the writing would suggest. Leave a comment! Let me have it!
Of course, you know I'm just going to do whatever I want to anyway . . . Still it'll be fun to see what you suggest.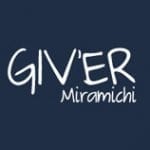 Giv'er Miramichi is about "What's up, what's new, what's happening". We are focused on building people up, supporting one another and celebrating our successes.