We're back & bloggin!!
(I'm assuming you noticed us gone?)
I was going to make up a great story about us all going away to a fantabulously sunny spot to wait out the rainy season…but I don't lie. That wouldn't be a Mighty thing to do!
The truth is, due to incompatibilities (ie. higher security) between our new server and Blogger we had to do some moving around so our blog was down for awhile. It wasnt a big job…just wasn't top priority I guess. Looking after customers comes first!
So we're excited to be back in the world of blogging again. Stay tuned for some great shots, interesting stories, and Mighty Community news coming your way soon.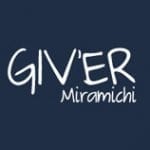 Giv'er Miramichi is about "What's up, what's new, what's happening". We are focused on building people up, supporting one another and celebrating our successes.