In the blink of an eye, cars on highways collide in symphonies of twisting metal, as drivers disappear behind the wheel. Planes tear through the sky, millions vanish, and humanity cries out in fear.
The Left Behind dramatic audio series comes to Life – on the Life radio Network beginning this Sunday September 18th at 1 pm.
More than a dramatic reading of the Left Behind novel, this ground-breaking audio drama is an evolutionary leap in storytelling. Featuring an electrifying cast of voice actors, stunning sound effects, and a riveting soundtrack, this unprecedented Sound and Drama Experience immerses the listener into the lives of Rayford Steele and Buck Williams as they encounter chaos, adventure, and faith among those who have been left behind.
The series is based on the award winning novels by Tim LaHaye and Jerry Jenkins.
Jenkins and LaHaye offer an account of what life might be like for those left behind when millions vanish. Left Behind will intrigue you, entertain you, and challenge you. And when you realize it represents an event that millions believe will actually occur, it could change your life.
Passengers aboard a Boeing 747 en route to Europe disappear. Instantly. Nothing remains except their rumpled piles of clothes, jewelry, fillings, surgical pins, and the like.
Vehicles, suddenly unmanned, careen out of control. People are terror-stricken as loved ones vanish before their eyes.
Some blame space aliens. Others claim a freak of nature. Still others say it was a high-tech military attack by a world conqueror.
But airline captain Rayford Steele's wife had warned him of this very event. If Irene Steele was right, both she and their young son have disappeared. What about their older daughter? Like Rayford, Chloe had been skeptical.
In the midst of global chaos, Rayford must search for his family, for answers, for truth. As devastating as the disappearances have been, the darkest days may lie ahead.
Terror and chaos continues worldwide as the cataclysm unfolds. For those left behind, the apocalypse has just begun.
Mix the Left Behind series with a full-blown soundtrack production and a bit of your imagination, and you have an exciting new way to experience the trials and triumphs of the Tribulation Force. Each book is transformed into twelve, 30-minute episodes by dozens of professional actors. Sound effects are added throughout, and a custom music sound track is composed and performed. The end result is a front row seat to a captivating portrayal of end time's events.
Left Behind – the dramatic audio series coming to the Life Radio Network 107.5 FM in Blackville, NB, and 101.1 FM in the Miramichi, NB. And don't forget you can also check us out online at www.liferadio.ca and hit the listen live link.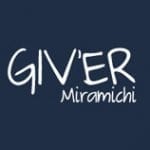 Giv'er Miramichi is about "What's up, what's new, what's happening". We are focused on building people up, supporting one another and celebrating our successes.