Community answers call for healthy goals
Families in Miramichi answered Mango's call to set healthy goals during the latest Mango Mania challenge.
Mango issued the challenge at the first of the New Year encouraging children to set healthy goals with their families. Families were then encouraged to inform Mango what healthy goal was set in their home and if it was attained. Winners have been chosen and will be rewarded for their efforts.
Classroom winners for this challenge were Grade 5B at Nelson Rural School. Classrooms in District 16 are rewarded based on the percentage of classroom participation. The class will be rewarded with a nutritious fruit tray.
Two families are also being rewarded for their part in Mango's latest challenge. Grade seven Harkins Junior High School student Garrett Briggs told Mango that his family's goal was to eat four servings of fruit each day for the duration of the Mango Mania challenge. They worked together reminding each other to eat the required amount of fruit. They attained this goal and Briggs says his family will continue with the daily fruit intake.
Carlee Matheson's family were also winners of the challenge. The Grade one student at Carrefour Beausoliel told Mango that her family's goal was to be active three times during the Mania week. They achieved their goal by completing homework early, eating supper and doing their dishes upon their return from their family activity.
Mango Mania is a promotional campaign brought to you by Mango. The goal of Mango Mania is to have the community participate in a monthly challenge encouraging healthy eating and physical activity. For more information on how you can participate in the Mango Mania challenge, please contact the Mango office at 623-3555.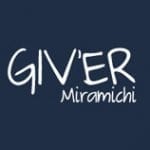 Giv'er Miramichi is about "What's up, what's new, what's happening". We are focused on building people up, supporting one another and celebrating our successes.