Miramichi Regional Health Authority launches Patient Registry
As a means to determine the number of individuals in the region that do not have a family doctor, the Miramichi Regional Health Authority has launched a patient phone registry. Patients that do not have a family doctor are asked to call 623-3300 and leave their name, phone number and mailing address.
"The information will help us determine the number of people who do not have a family doctor," says Gary Foley, President and CEO. He says the health authority currently estimates that approximately 5,400 individuals are without a family physician in the region. "This number is an estimate based on the number of patients who were left without a family physician from doctors retiring or ending their practice to work in other areas of the health care system such as the emergency department."
Foley says the information will be used to assist in the organization's recruitment of family doctors. "Once we have established the number of patients without a family doctor, we can plan medical resources according to the needs of the population." He says as new family doctors are recruited to the region, names from this list will be made available to them. "Our ultimate goal is to provide primary care to individuals in our region."
The patient phone registry will be available for a six month period from April to September 2006. Once individuals register, it is not necessary for them to register again.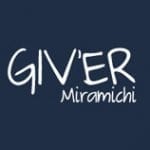 Giv'er Miramichi is about "What's up, what's new, what's happening". We are focused on building people up, supporting one another and celebrating our successes.