Miramichi Photographer
Late last night I received an email from a fellow Miramichier, Teri Fullerton. We've never met, but that's one of the perks of my job–I'm constantly meeting new and interesting people via email and in-person that I would not have otherwise known. Anyway, Teri wrote:
Hi there,
Congratulations on a wonderful site! I just happened to stumble upon it . . . I noticed on your sticky notes page you had some photos. I am an amateur photographer and would like to share some of my photos if you are interested . . .
Me? Interested? Absolutely! So, I looked at the attachments and found . . .
Fabulous stuff! Teri is a Miramichier, born and raised. She has been living in Fredericton for the last four years, but is now back home for three months doing her practice teaching at James M. Hill High School in Chatham. In May she graduated from UNB with a BA, majoring in English and she'll finish her BEd in December. I immediately answered her email and asked her a bit more about herself. She wrote:
An art course I took during summer session this year inspired me to renew an interest in photography. I hope to pursue this interest further–whatever that might mean. The exhibit at Charlotte Street Arts Centre was wonderful because it allowed me to showcase my work and also to draw public awareness to the great work that the Multicultural Association of Fredericton does.
Yes, that's right! Some of Teri's photos are on exhibit right now in the Foyer Gallery at the Charlotte Street Arts Centre in Fredericton. Not any of these ones:
But different photos, you can kind of see them in the picture on the Gallery page. The exhibit is called, It's In Their Eyes, and were taken during the Rainbow of Cultures Summer Camp hosted by the Multicultural Association of Fredericton. Teri's exhibit runs until November 13th, so drop by this weekend and take a look while you still can.
Meanwhile, these are my absolute favourites of the set she emailed me:
Congratulations again, Teri, on your exhibit and we wish you much success with your photography, wherever it may take you.
And here she is!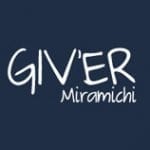 Giv'er Miramichi is about "What's up, what's new, what's happening". We are focused on building people up, supporting one another and celebrating our successes.