Health Authority Continues to ask for Public's Assistance
The Miramichi Regional Health Authority is continuing to ask the public for its assistance in helping to prevent the spread of norovirus and respiratory illness by not visiting patients at the Miramichi Regional Hospital if they have any gastrointestinal or respiratory illness symptoms. Gastrointestinal symptoms include vomiting and/or diarrhea while respiratory illness symptoms include cough, fever, sore throat and general aches or pains.
To prevent the spread of illness the public is encouraged to regularly wash their hands with soap and water. When this is not available use an alcohol hand rinse. This is readily available throughout the Miramichi Regional Hospital and those visiting are encouraged to use the hand rinse when entering and exiting the building.
If you must visit and have a cough and fever you are asked to put on a mask. Signage encouraging hand washing and reminding the public not to visit if they have the above symptoms has been increased throughout the hospital.
The public is thanked in advance for their cooperation in this matter.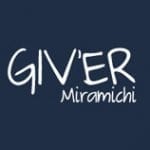 Giv'er Miramichi is about "What's up, what's new, what's happening". We are focused on building people up, supporting one another and celebrating our successes.