Robert Munsch Video-Conference in Eel Ground


The Eel Ground School will be hosting a one-on-one video conference with the world famous children's author, Robert Munsch.
The conference is on Wednesday, January 17th, at 10:00am Atlantic.
First Nation Schools from Burnt Church, Big Cove, Red Bank, and Listuguj, Quebec, will be sending classes to attend.
The students and staff are very excited about meeting Mr.Munsch. He is loved by kids all over the world and many new parents have been brought up by his stories. He is very animated and alive and the kids will have a great hour of entertainment. This conference has been two years in the making.
Using the technology to get Mr. Munsch is incredible. To be able to bring an author of his stature into a small school and be able to converse with the students is a tremendous plus.
He will be working out of the Edcom Conference Center in Kitchener, Ontario.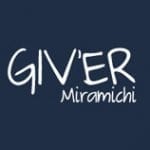 Giv'er Miramichi is about "What's up, what's new, what's happening". We are focused on building people up, supporting one another and celebrating our successes.