Summary of June 25, 2007 Board and Annual Meeting
The Miramichi Regional Health Authority Board of Directors held its monthly and annual general meetings June 26, 2007 at the Miramichi Regional Hospital. The following are highlights of the meetings:
1. Financial Summary
The Miramichi Regional Health Authority ended the 2006-2007 fiscal year with a deficit of $136,904 after amortization, endowment fund and provision for working capital funding.
The main contributors to the deficit include locum fees, recruitment costs of new physicians, impact of high patient acuity and bed occupancy, high medication costs and the continued implementation of transferred approved programs. The shortfall in the overall approved funding is also creating pressure on the deficit.
The Miramichi Regional Health Authority is committed to providing quality care and services in the region while continuing to be fiscally responsible through its comprehensive budgeting and financial management processes.
The 2005-2006 financial statements of the Miramichi Regional Health Authority were audited by KPMG LLP Chartered Accountants. The contract with KPMG Chartered Accountants has expired and a request for tender has been issued to obtain an auditing service for the next three years.
Enhancements to this year's operational budget
The Board approved enhancements to its health and business plan that address the health authority's service and human resource needs which are based on population health statistics and service requirements. The additional $1.3 million will be added to its operational budget.
2. New Chairperson appointed at Annual Meeting
Following the regular Board Meeting, the Annual Meeting of the Miramichi Regional Health Authority was held. Chairperson, Russell Whitney highlighted the many accomplishments achieved during the past year. As outgoing chairperson, he said it was a privilege to lead the Miramichi Regional Health Authority in partnership with a dedicated Board and senior management team during a year of so many achievements. "I would like to thank all of the staff at the Miramichi Regional Health Authority, physicians and volunteers for their untiring work for health care on the Miramichi. Your contributions do make a significant difference. It is you that put the 'care' in healthcare." He gave special thanks to past Board chairperson and outgoing member Patrick Finnigan for his commitment to health care; to Gary Foley, president and CEO for his dedication, honesty, hardwork and commitment to ensure patients are always put first in decision making; and to the Board for their support, guidance and their volunteer commitment to the betterment of those living in the Miramichi."
He said the Board was pleased with the health authority's many successes and are enthusiastic about working with their partners and the community to achieve their vision of healthier people, healthier communities.
Georges Savoie was elected the new Board chairperson, replacing outgoing chairperson, Russell Whitney. Mr. Savoie, a resident of Néguac has served on the Regional Health Authority's Board of Directors for the past seven years and last year held the position of Vice Chairperson. His executive committee includes Ian Grant, vice chairperson, Tilly Gordon, secretary, and Judy Morrison, treasurer.
Patrick Finnigan from Rogersville did not reoffer his position and a replacement has not yet been named.
Other members of the Board include Russell Whitney of Whitneyville, Joseph McIntyre of Baie Ste. Anne, Roland Walls of Blackville, Mike Coster of Miramichi, Serge Robichaud of Néguac, Jim Jessop of Bartibogue, Joseph Thompson of Miramichi, Christine Augustine of Eel Ground, Omer MacKenzie of Blackville, and Gérard Robichaud of Néguac.
Outgoing Board chairperson, Russell Whitney was thanked for his tireless dedication to improving health services in the Miramichi and his commitment to the Miramichi Regional Health Authority.
3. Recruitment Update
Gary Foley, president and CEO updated the Board on physician recruitment. He was pleased to inform them that an urologist will be arriving in August which will increase the compliment of urologists to two. Emergency medicine physician, Dr. Genevieve Forest will also be joining the health authority in July. Discussions are ongoing with an internist and a radiologist.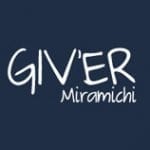 Giv'er Miramichi is about "What's up, what's new, what's happening". We are focused on building people up, supporting one another and celebrating our successes.