Second edition of the Women's Wellness Calendar now available
(Miramichi) The second edition of the women's wellness calendar will make a great stocking stuffer this Christmas.
The calendar is produced by the Miramichi Regional Health Authority's Women's Wellness Program. The program committee is pleased to produce the second edition of this calendar, says Nurse Manager Karen Copp. "It is an awareness calendar with a preventative focus on specific health problems for women.
This year's calendar has a new look, new price and new health topics. The full color, 8 ½ x 11 calendar is selling for $5 each. It features photographs that were taken locally, or donated by local photographers. "Each month identifies a proactive approach to specific diseases women encounter such as diabetes, bone health and addictions. Our goal is to encourage women to be responsible for their health and well being. The information should help them make informed decisions."
The Women's Wellness Program is a program of the Outpatient Clinics Department of the Miramichi Regional Hospital. The program provides educational sessions as well as a weekly Pap Clinic that is conducted in partnership with the Miramichi Medical Day Clinic nurse practitioners. This can include breast self-exam teaching, blood pressure screening and a health assessment which leads to providing pertinent health information.
All proceeds from the calendar will be used towards promoting women's health and wellness in the community, including the yearly International Women's Day conference each March.
Calendars are available by calling Stacey McFarlane at 623-6136 or at the Newcastle Farmer's Market on Nov. 30th and Dec. 14th.
For more info., contact Sonya Green-Haché, communications coordinator at 506.623.3003.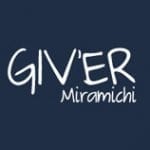 Giv'er Miramichi is about "What's up, what's new, what's happening". We are focused on building people up, supporting one another and celebrating our successes.