Miramichi Regional Health Authority encouraging patients to become involved in their health care
Beginning May 12, the Miramichi Regional Health Authority will begin to distribute an "It's Your Health…. Be Involved!" bilingual brochure to every patient admitted to the Miramichi Regional Hospital. The brochure will also be on display throughout the Miramichi Regional Hospital, Miramichi area health clinics, public health, mental health, doctor's offices, and local pharmacies. It can also be accessed on the health authority's website at www.rha7.ca .
"Patient safety is a top priority for the Miramichi Regional Health Authority," says Gary Foley, president and CEO. He says the information has the goal of empowering patients to become an active participant in their health care. "A well informed patient is a safer patient."
The brochure contains important and useful information to help the public become more informed about the medical care they receive before, during and following hospitalization. Topics covered include minimizing your risk of infection, helping to avoid medication errors, helping to prevent falls, learning about your condition or treatments, what you need to know when going home from hospital, and most importantly taking an active role in your health care.
"We all play an important role when it comes to maintaining quality and safety in healthcare," says Sharon Kingston, patient safety coordinator. "Let's work together in partnership to ensure safety for all who interact within our healthcare environments. Remember "It's Your Health…Be Involved!"
The pamphlet was developed through the New Brunswick Health Care Association in collaboration with the eight regional health authorities.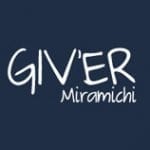 Giv'er Miramichi is about "What's up, what's new, what's happening". We are focused on building people up, supporting one another and celebrating our successes.