Family doctor joins medical team at the Miramichi Regional Health Authority
Gary Foley, president and CEO of the Miramichi Regional Health Authority is pleased to announce the recruitment of a family doctor to the region. Family doctor and Miramichier Dr. Melissa McQuaid will begin her practice in September.
"I am delighted with the addition of Dr. McQuaid to our medical team," says Foley. He says the recruitment of a local physician is very positive for the region as she is familiar with the community and the health care needs of our population.
In September Dr. McQuaid will be joining the medical office of family physician Dr. Roxanne MacKnight and pediatrician Dr. Michael Dickinson. Dr. McQuaid will be accepting patients that currently do not have a family doctor. Please call 773-3333 to register.
Dr. McQuaid received her Doctor of Medicine at Memorial University in Saint Johns, Newfoundland and is in the final stages of completing her Family Practice Residency from Dalhousie University. During the summer months, Dr. McQuaid will provide vacation coverage for local family doctors.
She says she is excited about returning home to the Miramichi. "I am really looking forward to beginning my medical career in my home community," says Dr. McQuaid.
Foley says that a pathologist will be joining the Miramichi medical staff in the next month and three family doctors are expected to open practices before September. He says the health authority is continuing to recruit for internists and a radiologist.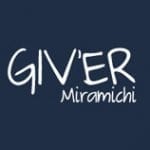 Giv'er Miramichi is about "What's up, what's new, what's happening". We are focused on building people up, supporting one another and celebrating our successes.