Wellness Phone line launches for Miramichi region
A new service is being launched to help bring wellness information to the people of the Miramichi region.
The Miramichi Wellness Presentation Request Line is a service for members of the community, organizations, church groups and workplaces. People can now call the Wellness Presentation Line to request presentations on a variety of health and wellness related topics given by qualified health-care professionals in our region.
"We have many groups in our area who would like to have presentations on wellness-related topics, but they sometimes do not know where to go," says Clarissa Harris, community health promotion coordinator for the Miramichi Regional Health Authority.
"Community Health Promotion is helping people enable themselves to have control over their own health and to improve their own health by making good lifestyle choices with the information they have," Harris says.
"Many people in our community do not have the chance to receive information to help them make lifestyle choices until they realize there may be a problem and they have to seek help. By providing this service, we are giving our community the chance to meet with health-care professionals to receive proactive information which may help prevent a condition in the future."
For example, a presentation for a dietician on reading labels to a group may help an individual understand why it is important to keep sodium, fat and cholesterol levels down. As well, a presentation about women's wellness may encourage women to have a well-women check-up sooner rather than later.
"These are proactive approaches to your own health," Harris adds.
The Miramichi Wellness Presentation Request line is now in place and can be reached by calling 623-3295. A list of topics is available and can be found at www.rha7.ca.
"We have brought our health-care professionals together to bring the topics of wellness to you. We have nurses, nurse practitioners and dieticians who can present on the importance of pap tests, healthy blood pressures, addiction services, fussy eaters, healthy eating or school nutrition. There are many topics to choose from."
"We are pleased to bring this service to the people of our region," says Vice President of Professional Services Marilyn Underhill. "We realize the importance of giving our community the information it needs to make good choices about their health and wellness. We want nothing more than a healthy community."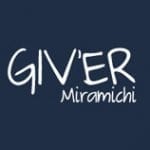 Giv'er Miramichi is about "What's up, what's new, what's happening". We are focused on building people up, supporting one another and celebrating our successes.