Horizon Health Network to expand smoking cessation model throughout Atlantic Canada

Horizon Health Network's Centre of Excellence for Clinical Smoking Cessation will expand a smoking cessation model of care to a variety of health-care settings in Atlantic Canada over the coming months. Health Canada has provided $607,699 towards the expansion of the "Ottawa Model for Smoking Cessation", which was developed by the University of Ottawa Heart Institute.
Mike Allen, Member of Parliament for Tobique-Mactaquac, on behalf of the Honourable Leona Aglukkaq, Minister of Health, the Honourable Madeleine Dubé, Minister of Health for New Brunswick and senior officials from Horizon Health Network and the Ottawa Heart Institute, announced the funding support to Horizon Health Network.
This will include cessation training to over 500 health-care professionals in New Brunswick, Prince Edward Island and Nova Scotia and has the potential to reach approximately 10,000 smokers over the next three to five years within Atlantic Canada.
"The Government of Canada is proud to support the Horizon Health Network and the Ministry of Health in New Brunswick, Nova Scotia and Prince Edward Island in their work to reduce smoking rates," said MP Allen. "This tobacco cessation model has been proven to improve smoking cessation rates among hospitalized patients and we're pleased to support its expansion into eleven sites across Atlantic Canada."
Quitting smoking is the most significant preventative measure Canadians can take to improve their health. The smoking cessation model includes a step by step work plan to assist health-care providers to incorporate evidence-based cessation practices into their day to day interactions with clients.
"Smoking is one of the biggest threats to good health," said Health Minister Madeleine Dubé. "This program will result in more health care professionals having the skills necessary to help people quit smoking which will improve the overall health of our population here in Atlantic Canada."
In 2009, Horizon Health Network was designated one of three Centres of Excellence for Clinical Smoking Cessation in Canada. It has implemented the model throughout its organization to over 30 sites including hospitals, community health centres and units within the NB Extra Mural Program. Since its implementation, approximately 10,000 New Brunswick smokers have been introduced to the program and smoking cessation rates have increased by an average of 20 per cent.
"Providing services for those who are attempting to quit will help increase their chances of success and help us reach our goal of having greater numbers of New Brunswickers live smoke-free," said Wellness, Culture and Sport minister Trevor Holder. "Coupled with support provided by the provincial Smokers' Helpline, more New Brunswickers will benefit from smoking cessation support in 2012."
"We are very pleased to share our expertise and lead the expansion of this important preventive health program across Atlantic Canada," says Donald J. Peters, president and CEO of Horizon Health Network. "Horizon Health Network is pleased to partner with Health Canada and other Atlantic provincial health-care providers to allow smokers increased access to education and support for successful cessation."
Horizon Health Network's partners in implementing this initiative include Health Canada, the University of Ottawa Heart Institute, New Brunswick's Vitalité Health Network, Health Prince Edward Island, and Nova Scotia's South Shore Health Authority.
Horizon Health Network is the largest health-care organization in Atlantic Canada, operating 12 hospitals and more than 100 medical facilities, clinics and offices providing medical services ranging from acute care to community based health services to New Brunswick, northern Nova Scotia and Prince Edward Island. With 1000 physicians, an annual budget exceeding $1 billion and approximately 13,000 employees, Horizon Health Network's strategic vision focuses on research, innovation and education.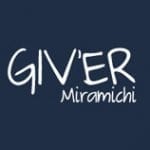 Giv'er Miramichi is about "What's up, what's new, what's happening". We are focused on building people up, supporting one another and celebrating our successes.