Miramichi's Fishing Report for Thursday, May 31, 2012
By Doug Underhill
MIRAMICHI– It was a generally quiet week across the Miramichi system, with the exception of sea trout arriving in the juniper area.   Rain this week will bring the rivers up a bit, and it was needed on the Northwest, and several other tributaries.  With the full-moon tides this week, there should be an increase in the bright salmon entering the system.  There are some shad and gaspereaux reported.
  Doug White's Tammerack Sports Fly Shop in Juniper said the sea-trout have finally arrived there. Most are in the 1 1/2 to 4 Lb. range. "It's a little early for brights here yet, at least I haven't seen any Yellow and Black butterflies and as most people know when they are here the salmon are also", said White. The water conditions are good and by the weekend the fishing should be hot.
Flies of choice are: White-tailed Green Machines, Wulff patterns, streamers, Wooly Buggers and Butterflies.
W. W. Doak and Sons in Doaktown said angling was quiet with only the odd report of sea trout in the four pound range.  The odd salmon was seen, but none hooked.  Water conditions were good, and rain Tuesday and Wednesday should have raised the river some.  This along with the full-moon tides should bring fresh salmon into the system in greater numbers, and hopefully fishing would be better this coming week.
            Flies of choice were White-Butterflies, Muddlers and White-tailed Green Machines.
            Derek Munn of Ledges Inn in Doaktown and Mountain Channel in the Rapids area said fishing had been quiet with only an odd trout being reported.  On the positive side, he had a salmon straighten his rod on Tuesday morning in Doaktown, but it was gone just as quickly.  He had heard of no other salmon being hooked.  Water conditions were good and the water should be up a bit with the rain.
Flies of choice were White-tailed Green Machines and Black Ghosts for salmon, and Muddlers, Rat-Faced McDougalls and White Wulffs for trout.
            Herb Barry Sr. of Herb's Fly Shop on the Station Road in Blackville said angling was also slow there with only a couple of salmon seen and one that was hooked and lost.  There were a few Black Trout being caught and some sea Trout on the Cains.  He felt we were trying to rush the season a bit with the early spring, and that Nature has to take its own course.  He felt the brights should be along soon.
Flies of choice were Black Ghosts and Green Cossebooms.
            Curtis Miramichi River Outfitting in Blackville said angling was quiet with no salmon or sea trout being reported.  There had been a few salmon over a week ago, but none since.  Canoeing conditions were great, and the water was raising some with the rain.
Flies of choice were White-tailed Green Machines, Muddlers and Maribous.
George Routledge of George's Fly Shop at the Mouth of Renous in Quarryville said angling was pretty quiet with few out fishing.  He said as he went to town on Tuesday the tide time was perfect, but there wasn't a soul at Quarryville, nor was there when he returned much later in the day.  The only thing being caught was the odd river trout.
Flies of choice were Black Ghosts, Shady Ladies, White-tailed Green Machines and Green Machines.
            Jim Laws of Miramichi Hunting and Fishing in Newcastle, Miramichi reported also reported a slow time on the river.  He noted that there had been a few bright salmon reported  over a week ago, but nothing since.  Trout anglers said the bass had dropped off as well.  He predicted the rain would bring the rivers up and keep them at a good level, and with the full-moon tides this weekend, bright fish should be coming along this week
            Flies of choice were White-tailed Green Machines, Rusty Rats, Muddlers and Stone Flies.
            Syd Matchett of Trout Brook Fly Shop on the Northwest Miramichi said angling was quiet.  A few fishermen had reported seeing a couple jump, but there were no takers reported.  However, Bill Sargeant did catch a grilse on Tuesday.  The water had been getting down a bit for the time of year, so the rain was welcome and should bring some fish in this week
Flies of choice were Black Ghosts, White-tailed Green Machines and Yellow Butterflies.
Debbie Norton of Upper Oxbow Outdoor Adventures on the Little Southwest Miramichi said fi8shing was very quiet with no reports of salmon or trout to speak of.  Even the Striped Bass activity in the Red Bank to Newcastle area had tapered off.  There were still some smolt being counted at their smolt wheel as they made their out-migration.  Norton did note that it was the first time they had caught and released both Shad and Gaspereaux in their smolt wheel.
Flies of choice were White-tailed Green Machines and Black Ghosts.
As we move into June, the brights should be arriving in better numbers, so get out and "on the water".
Don't forget to show your support for our sponsors, because without them, this column would not be possible.
Check out Deals 4 U in Miramichi for your grocery needs, and good Cuban cigars to celebrate getting back to the rivers.
Drop in Bryant Freeman's Eskape Anglers in Riverview to stock up on streamers for spring angling as well as any other equipment you may need such as a Reddington Rod.
Miramichi City Surplus on the outskirts of Miramichi in the Lower Derby road offers a nice range of rods, reels, tackle, bait and other outdoors supplies and hunting needs.  Be sure to also bring along your recyclables.
Thought for the Week: "Men and fish are alike.  They both get into trouble when they open their mouths."  ~Author Unknown
RIVER-LORE: The oldtimers used to say when the June Bugs arrive, there are bright salmon in the river.
Congratulations go out to Jim Gillespie of Rothesay, NB who was this year's recipient of the Lieutenant-Governor's Award sponsored by the New Brunswick Salmon Council for dedication and volunteer work for salmon conservation.
Atlantic Salmon Federation News
Thursday, May 24, 2012
Salmon Arriving in Gaspe – RIVERNOTES
~~~~~~~~~~~~~~~~~~~~~~~~~~~~~~~~~~~~~~~~~~~~~~~~
Check out the first notes on Atlantic salmon in the Gaspé, plus check out the excellent returns in Maine's Penobscot River – and there is an ASF Research Field Staff update.
http://atlanticsalmonfederation.org/rivernotes/
June 4 Aquaculture Press Conference in Nova Scotia  
~~~~~~~~~~~~~~~~~~~~~~~~~~~~~~~~~~~~~~~~~~~~~~~~
All in the Halifax area of Nova Scotia are urged to attend a press conference on June 4 at 10 am. For full details on place and background, click below:
http://asf.ca/news.php?id=871
NorwayPutting Wild Salmon First
~~~~~~~~~~~~~~~~~~~~~~~~~~~~~~~~~~~~~~~~~~~~~~~~
Norway plans on making impact of sea lice on wild Atlantic salmon the guideline on whether any expansion of aquaculture is allowed.
http://asf.ca/news.php?id=872
~~~~~~~~~~~~~~~~~~~~~~~~~~~~~~~~~~~~~~~~~~~~~~~~
To keep track of breaking news on wild Atlantic salmon, use the Atlantic Salmon Federation's presence on Facebook. Log in, search for Atlantic Salmon Federation, and click "like".ASF's Webworks is an updating service on the world of the wild Atlantic salmon. If you wish to be added or removed from the list, see below.
Until next week
TIGHT LINES
DOUG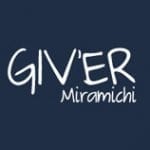 Giv'er Miramichi is about "What's up, what's new, what's happening". We are focused on building people up, supporting one another and celebrating our successes.