Miramichi Mountain Bikers have Good Showing in Truro NS
The first of three mountain bike races of the 2012 Atlantic Championships was held in Truro on Sunday May 20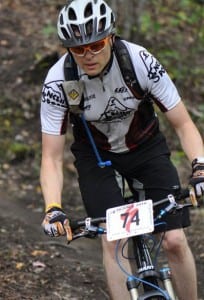 th.
Being Victoria Day weekend and located in Victoria Park the event was aptly named Victoria's Secret Mountain Bike Race, I believe it was the twelfth year for the race. The setting was Truro's beautiful Municipal park right in the center of Town, the City of Truro has provided the people a great Park and embrace not only the cyclists that use the Park but also get behind Mountain Bike events held there. Their park has a great selection of hiking trails, crusher dust walking trails and the local bikers have built a nice network of singletrack trails. I also noticed there were a skatepark and a pumptrack within the Park with lots of kids out playing.
I was very encouraged by the number of young boys and girls racing as well as a good turnout of female racers, two areas we in New Brunswick really need to improve on.
Four riders from our region headed down to take on the 10Km course, the race consisted of multiple laps depending on your Category. The course was very fast as it included many long sections of the walking trails. The sections that were mountain bike single track were extremely rooty and quite rough; thankfully the conditions were very dry so grip wasn't an issue.
In C Cat. Dean Gallant finished his two laps in 1:10:28 to finish in first place, Scott Campbell (myself) finished second with a time of 1:10:33 and Darren Simmie came in eighth of sixteen starters with a time of 1:18:_. In Category B Devin Doiron finished 21st after missing the finish line and starting into another lap by mistake, most likely he would have finished 11th without the blunder.
The next Atlantic Championship XC race is to be held at Woolastook Park near Fredericton on June 10th. The New Brunswick Provincial Mountain Bike Cross Country series starts in Miramichi on May 27th.
To quickly recap the Miramichi Road Race held in Sunny Corner on May 6th we had a great day with perfect weather, turnout was good for our first ever Road Race at 43 riders. We drew entrants from Bathurst, Moncton, Fredericton, Campbellton, Sussex and Saint John. We did a two part stage race with a 5Km Time Trial and Laps of a 20Km course for the afternoon Road race.
Scott Campbell                         www.inclinesports.ca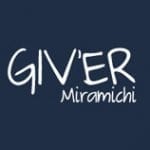 Giv'er Miramichi is about "What's up, what's new, what's happening". We are focused on building people up, supporting one another and celebrating our successes.