Summer Conditioning Camp for Youth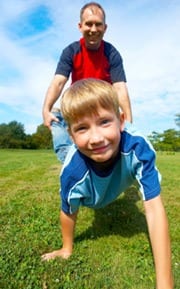 Cutting Edge Fitness is offering a Summer Conditioning Camp for youth from June 26 to August 16 on Tuesday and Thursday, for boys and girls aged 8-11 (9am – 10am) and boys and girls aged 12-15 (9:30am – 11am) at MVHS. The sessions will be both indoors and outdoors depending on the weather.
The sessions for the (8-11yr) group will be age appropriate, with excercises masked as games. The idea is to encourage kids to be active and to also have fun while completing exercises that will aid in their physical development. The sessions will be designed to ensure the participants stay focused while safely working on components such as hand-eye co-ordination, speed, agility, quickness and body control.
For the older group, the camp will focus on developing strength, explosive power, agility, speed, quickness, muscular endurance, cardiovascular training, body control, flexibility, focus, discipline and mental toughness, all which will aid in sports such as baseball, hockey, basketball, soccer, volleyball, gymnastics and track & field.
Sessions will include a warm up prior to the workout and a cool down stretching period following the workout as a means to prevent injuries and to limit any muscle soreness, which will help in the recovery process.
The participants will train in a safe, controlled manner and learn proper form and technique as a means to ensure they are safely performing the exercise and also to ensure that they are receiving the full benefit of the exercise.
Nutritional tips and information will also be provided as a means to help them understand the importance of proper nutrition and hydration.
The cost for the camp will be $120 per participant or $200 for a sibling or max $250 for a family.
Parents/guardians will be asked to sign a waiver and ensure that the participant has transportation immediately following the session. To register please contact Tom Burns at on facebook (Cutting Edge Fitness or Tom n Nicole Burns) or by calling 624-3824.  Space is limited for safety reasons, first come first serve.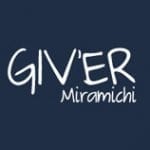 Giv'er Miramichi is about "What's up, what's new, what's happening". We are focused on building people up, supporting one another and celebrating our successes.