11th Annual Miramichi Christmas Turkey Drive
UPDATE: It was an exciting time as the kindness and the magic of Miramichi community was displayed again as another successful turkey drive was completed. It was overwhelming as the goal was surpassed and by 5:00 pm. 176 turkeys was collected.  It was a busy afternoon, when at noon there was still a need of 85 turkeys.
Mary Richardson coordinator for the 11th turkey drive was overwhelmed with the kindness show by Miramichi. Turkey's were donated by grandparents passing on the value of caring with their grandchildren, organizations, individuals and the many businesses.
In joy of seeing individuals contributing to the turkey drive, the organizations which take the turkeys and create a Christmas Hamper for the holiday season, also expressed their support to the drive.
There is always some last minute needs and the surplus turkeys will be able to fulfill this additional requirement.
Thank you  – Miramichi for caring.
____________________________________________________
163 turkeys is the goal for 2012's Christmas Turkey Drive, this is a slight decrease from last year by 24 turkeys.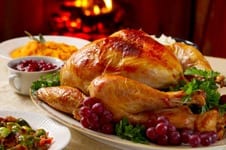 Mavis Williamson, the coordinator for the past 10 years is pleased to announce the turkey collection will be done by Mary Richardson, owner of the Tiny Treasure Chest. It has been identified through the coordinators of a requirement of 163 turkeys is needed for 2012. Once collected, the turkeys will be passed over to the coordinators of the Christmas Hampers for distribution.
Frozen turkeys can be dropped off at two locations: Tiny Treasure Chest, 1750 Water Street or the Great Canadian Dollar Store, 1746 Water Street.  Mark Kane of the Great Canadian Dollar store states "I am pleased be part of this incentive to help out the Christmas Hampers, and we will pleased to accept frozen turkeys  for Christmas Dinners."
If a person is unable to physically drop off a frozen turkey, they can forward a donation made out the "Christmas Turkey Drive". Donation can be sent to Christmas Turkey Drive C/O Tiny Treasure Chest, 1750 Water Street, Miramichi N.B., E1N 1B5 or dropped off at the store, 1750 Water Street. All funds generated will go directly to the purchase of a turkey.
Richardson feels this is great way to show Christmas spirit and hopes that the public, businesses, and organizations will endorses this worthwhile project for the eleventh year. The Tiny Treasure Chest store we will be a running total of number of turkeys collected.  If anyone requests any further information on this please call 622-4079.  The drive starts December 3th and runs till December 14th.
All support is greatly appreciated.
Merry Christmas
Mary Richardson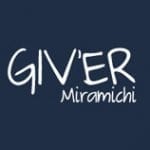 Giv'er Miramichi is about "What's up, what's new, what's happening". We are focused on building people up, supporting one another and celebrating our successes.