Bluedrop to create up to 22 jobs in Miramichi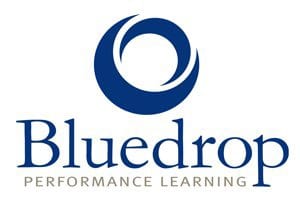 Bluedrop Performance Learning Inc., headquartered in St. John's, N.L., will create up to 22 full-time positions at its newly established Centre of Excellence in Miramichi.
Premier David Alward joined Emad Rizkalla, founder and chief executive officer of Bluedrop Performance Learning Inc., for the announcement today.
"Investing in innovation is a vital part of our plan to rebuild New Brunswick's economy and create new opportunities in every region of our province," said Alward. "This investment in Bluedrop Performance Learning Inc., will create jobs and new growth in the Miramichi region as well as in New Brunswick's information and communications technology industry."
The information and communications technology sector is a priority focus in Rebuilding New Brunswick: Growing Together – An Economic Development Action Plan for New Brunswick.
"At Bluedrop, we hire talented people and invest in their skills – that will be achieved with the opening of our new Centre of Excellence in Miramichi," said Rizkalla. "Bluedrop already has a solid working relationship in New Brunswick with 55 employees and this new chapter will add to the prosperity of both the company and New Brunswickers.
"Our locations in New Brunswick are helping us expand our market reach so that we can bring our CoursePark.com technology to more global enterprises," he said. "With a new contract in place with SMART Technologies, the long-term vision of Bluedrop is to have 22 full-time positions made available to New Brunswickers."
As part of a four-year agreement with the company, the provincial government will provide up to $974,400 through conditional contributions, loans, and payroll rebates through Invest NB and the Miramichi Regional Economic Development and Innovation Fund. The investment will contribute $1.2 million annually to New Brunswick's Gross Domestic Product once all 22 positions have been filled.
Invest NB is a Crown corporation focused on strategically developing foreign direct investment opportunities and encouraging job creation in New Brunswick. Guided by a private sector board of directors, its programs are designed to support and promote foreign direct investment by attracting new industries and supporting the expansion of existing industries within its core sectors.
The $50-million Miramichi Regional Economic Development and Innovation Fund is designed to support projects in northern New Brunswick intended to develop, diversify and grow the economy and communities of the region by finding new ways to attract and retain investment. The fund focuses on five priority areas:
● growth and development capital;
● adoption of information and communication technology;
● research, development and innovation;
● improving strategic infrastructure; and
● advanced workforce development.
Bluedrop Performance Learning Inc. is an innovator in workplace training for individuals, corporations, military personnel and the public sector. Launched in 2004, with more than 100 employees in six offices across Canada, Bluedrop Performance Learning Inc. is transforming the workplace by designing, developing and delivering affordable training content that improves individual and overall performance of organizations.
CoursePark.com is Bluedrop Performance Learning Inc.'s cloud-based training delivery platform and contains more than 5,000 third-party online courses from the world's leading publishers and subject matter experts. Launched in 2011, the CoursePark platform is growing quickly, with registered users in more than 100 countries. For more information, visit www.bluedrop.com.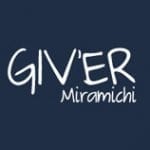 Giv'er Miramichi is about "What's up, what's new, what's happening". We are focused on building people up, supporting one another and celebrating our successes.