Miramichier Hopes to be Canada's Next Sportscaster
A Miramichi man has auditioned for The Score network's fifth season of Gillette DRAFTED: The Search for Canada's Next Sportscaster.
Ryan Somers of Newcastle attended auditions held in Halifax earlier this month in hopes of winning the job of his lifetime―a one year contract with The Score as its newest sportscaster, as well as a one year spokesperson contract with Gillette in Canada.
"All I do in life is talk about sports," Ryan says. "I'm very proud to represent Miramichi and very excited to have this opportunity."
Ryan, a substitute school teacher and bartender at The Boulevard Pub, has been interested in sports practically since the day he was born. He played hockey and baseball most of his life amongst other sports. Ryan was Athlete of the Year at Miramichi Valley High School in 1998, the same year he was the leading scorer for the Pulamoo.
"When people see me around town, they hardly ever ask me how I'm doing," Ryan says. "It's more likely they will ask me 'What's wrong with your Dodgers?' or 'What happened to your Habs last night?' Honestly, that's basically my life."
Ryan is happily married to Heidi and they have two fur babies, Pico the cat and Cupcake the dog.
Kicking off May 4th in Halifax, the Gillette DRAFTED audition crew hit the road in search of Canada's freshest face in sports broadcasting. And following the month-long Canada-wide search, 24 hopefuls will be invited to compete for one of six coveted finalist spots on the upcoming season of Gillette DRAFTED.
Ryan Somers wants to be one of them and you can help him get there. Show Ryan your support by watching and liking his audition video on YouTube. Follow him on Twitter @RysieSomers and remember to use his personal hashtag #DraftRysie as well as the official hashtag for the competition #GilletteDrafted.
"We're extremely excited about partnering with Gillette to bring back Gillette DRAFTED for a fifth season," says Greg Sansone, Vice President, The Score Television Network. "And, once again, we'll be inviting viewers to have their say and cast their vote which will make things that much more interesting."
Auditions have already happened in Halifax and Calgary and continue in Vancouver on May 25th and 26th before finishing up in Toronto from June 1st to 2nd.
"There's no debate that Gillette DRAFTED has uncovered a wealth of talent in Canada over the last four seasons," says Rob Chambers, Brand Manager, Gillette Canada. "We've helped give the past winners a great start to their careers and we're looking forward to welcoming a new face to the Gillette Canada family."
For more information about Gillette DRAFTED, visit Drafted.ca and visit Gillette on Facebook to learn about Gillette's grooming line-up.
And to stay up-to-date on everything DRAFTED, follow on Twitter, Instagram and Tumblr.
Good luck, Ryan! Everyone in the Mighty Miramichi is rooting for you!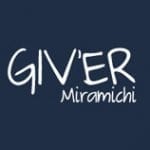 Giv'er Miramichi is about "What's up, what's new, what's happening". We are focused on building people up, supporting one another and celebrating our successes.