Miramichi Fishing Report for Thursday, June 20, 2013
Angling now has a green light so to speak with both salmon and grilse returning to the rivers in good numbers.  There are not hordes of fish, but certainly enough to make anglers want to go to the rivers with a reasonable chance of success.  The counting traps at Cassilis and Millerton are both operational now and they have been getting some fish every day.  Water levels in most areas are good or at least fishable.
Doug White's Tammerack Sports Fly Shop in Juniper said the river there is maintaining its height and the water is good color. Sea-trout are in both branches but there is no sign of any salmon to date. Even in the poorest of years there have always been a few salmon hooked by now although White felt that "maybe their just being fashionably late."
Flies of choice: Butterflies, bugs, dries and streamers in the # 8 to 6 range.
W. W. Doak and Sons in Doaktown said angling was picking up nicely, with good news of salmon and grilse from many parts of the river.  There was now a good chance of getting a fly in front of a fish.  The water was still a tad high, but fishable, and moving toward perfect conditions.  There were good numbers of fish around for anglers to "get a crack at them".  Some camps in the upper stretches were just opening for the season.
Flies of choice were White-tailed Green Machines, Butterflies, Undertakers, Same-Thing-Murrays and even some Bombers.
Derek Munn of Ledges Inn in Doaktown and Mountain Channel in the Rapids area said angling was half decent for the time of year.  They had hooked five salmon on Monday, and had two and counting when reached Tuesday.  The water was a tad high, but fishable, and fish were on the move.
Flies of choice were Shady Ladies, Undertakers and a few Marabous on nos. 4 & 6 hooks.
Herb Barry Sr. of Herb's Fly Shop on the Station Road in Blackville said there were lots of fish around with decent numbers of both salmon and grilse.  He had released a 20-pound salmon and lost a couple of grilse on Monday.  He also heard of anglers saying there were good numbers of big salmon.  The water was still a little high late Tuesday, but fishing was good.
Flies of choice were Green Rats, Silver Rats, Green-butt Bear Hairs, Red-butt Bear Hairs, Same-Thing-Murrays and White-tailed Green Machines.
Curtis Miramichi River Outfitting in Blackville said there were lots of fish around with both salmon and grilse.  Most anglers were happy with what they were seeing.  The water was clean, a tad high, but fishable late Tuesday.
Flies of choice were White-tailed GREEN Machines, Green Machines with double butts, Green Machines with Krystal Flash and White tails, Black Ghosts, Glitter Bears, Belly Dancers and Muddlers.
George Routledge of George's Fly Shop at the Mouth of Renous in Quarryville said fish were moving there.  On Monday there had been seven caught and seven lost besides.  Tuesday was quieter.  Water conditions were perfect.
Flies of choice were White-tailed Green Machines, Shady Ladies, Butterflies and Black Ghosts.
Jim Laws of Miramichi Hunting and Fishing in Newcastle, Miramichi reported good numbers of both salmon and grilse across the system.  Water conditions were good.  Many of the Striped Bass had moved out of the spawning grounds and out of the river as well as along the river.
Flies of choice were Butterflies, White-tailed Green Machines, Black Ghosts and a few Dry Flies.
Syd Matchett of Trout Brook Fly Shop on the Northwest Miramichi said angling there was pretty good with a steady stream of positive reports from along the river.  A crew from the Stoney Brook Stretch hooked 19 fish and a party at the Elbow Crown Reserve had good fishing as well.  Matchett said Dave Ingersoll had his annual bath in the Northwest and then caught a grilse.  Ed Stewart had caught two grilse, while Percy Murdock and Ray Kokkonen had a grilse each.  "One pool produced nine grilse and three salmon on Tuesday.  I had an enjoyable chat with Phyllis and Andy Landry on Wednesday.  Andy had hooked and lost a salmon." Syd was trying to figure out how to get Brian Hatch from locking his keys in his truck and having to hitch a ride home.
Flies of choice were White-tailed Green Machines, Undertakers, Butterflies, Shady Ladies and Purple Smurfs.
Debbie Norton of Upper Oxbow Outdoor Adventures on the Little Southwest Miramichi said angling was quiet, although there were both some salmon and grilse moving through Water conditions were perfect in both height and temperature.
Flies of choice were White-tailed Green Machines and Butterflies.
So with angling gearing up for prime time, it is when we should be out and "on the water".
Don't forget to show your support for our sponsors, because without them, this column would not be possible.
Fishing Packages are available at the newly renovated Days Inn in Miramichi, located in the heart of downtown Miramichi, just steps from the mighty Miramichi River.
Drop in to Bryant Freeman's Eskape Anglers in Riverview to stock up on streamers for spring angling as well as any other equipment you may need such as a Redington Rod.
Providing quality gear for the outdoor enthusiast all year round, Pronature in Miramichi has you covered. Stop in to check out their rods, reels, tackle and gear.
Visit Deals 4 U in Miramichi for your grocery needs, and good Cuban cigars to celebrate getting back to the rivers.
Check out this fully-furnished cottage for sale in the Doaktown area with 80 feet of waterfront, full loft and cedar shed. Click here to view all the details.
ANY FINANCIAL CONTRIBUTIONS TOWARD HELPING WITH THIS COLUMN ARE GREATLY APPRECIATED. Click here to donate now.  A SPECIAL THANKS to all who made contributions.
Thought for the Week: "In every species of fish I've angled for, it is the ones that have got away that thrill me the most, the ones that keep fresh in my memory.  So I say it is good to lose fish. If we didn't, much of the thrill of angling would be gone." Ray Bergman
~~~~~~~~~~~~~~~~~~~~~~~~~~~~~~~~~~~~~~~~~~~~~~~~
From the MSA:
Hi All
All reports say there are fish are being caught on both the Northwest and Southwest Miramichi Rivers, including the Sevogle and the Little Southwest. On the Southwest fish have been caught as far up as Rocky Brook. I spoke with anglers who visited the Aesculapius Club on the Little Southwest this week and no salmon had made it up that far but there were some nice sea trout. The Crown Reserve leases are now being fished so will be interesting to see what numbers are being caught at those pools.  The trap in Cassilis was fished on Wednesday for the first time this year and the Millerton trap is still being set up. These traps are fished daily by DFO and counts are used to estimate the numbers of salmon in the river each year.
DNR staff installed the protection barriers on the Northwest Miramichi and Dungarvon Rivers last week and are now monitoring them daily. On the Dungarvon from June 3rd to the 9th there were 2 grilse, 2 salmon and 9 trout in the trap, down from 4 grilse, 3 salmon and 14 trout for the same week last year. On the Northwest the crew began fishing on the 5th with no grilse or salmon caught but 174 trout did make it there. No salmon had reached the trap the same week in 2012 and 163 trout were present in 2012 so very similar numbers. Unfortunately if we look at 2011 the numbers at the traps by this time were significantly higher than this year with 8 salmon and 422 trout making it to the Northwest Barrier and 54 salmon and 8 trout making it to the Dungarvon Barrier.
All of the rain has kept the water level high although I have been told it is dropping. In 2012 the water level at the Northwest Barrier for last week averaged at 37 cm while this year it was 60 cm for the same week. On the Dungarvon the difference is not as great with 38-39 cm this past week in 2012 and 44 cm of water in 2013.
From the Field
Last week MSA summer student and aspiring wildlife biologist Kelsey McGee assisted ASF Salmon Biologist Graham Chafe in a very unique treasure hunt. Graham, who oversees the kelt satellite tagging program, received information that a satellite tag from one of the eleven kelt tagged in 2013 had popped off in the Miramichi Bay, and possibly washed up on shore. Transmissions from the tag gave a location past Point aux Carr near Black River, but to narrow it down Kelsey and Graham used telemetry equipment capable of picking up the tags transmissions. After a bit of beach combing they were able to pin point the tags location within a couple of metres, and with some sharp eyes came across some of the most expense beach treasure that you could hope to find, buried in seaweed. New satellite tags cost over $4000, but when a tag is recovered it can refurbished and reused for a fraction of that cost, allowing us to do more with the funds we receive. This tag will be ready to roll for next year's program.
Campaign 60 being well received.
We are pleased to report that Campaign 60, the MSA's 60th Anniversary capital campaign, is off to a great start, with 172 commitments totally $900,000 having been received to date, almost halfway to our Campaign goal of $2 million.
Thanks to all those who have generously contributed to Campaign 60 thus far, and to those still contemplating, your participation and contribution to this historically important Miramichi Salmon initiative is critical to ensuring the MSA's conservation programs can grow and remain sustainable for years to come.
To learn more about Campaign 60, or to join your local Campaign 60 team, please contact the MSA Office in Fredericton, South Esk or visit the Campaign 60 section of the MSA website at www.miramchisalmon.ca.
Enjoy the nice weekend!
Nola
~~~~~~~~~~~~~~~~~~~~~~~~~~~~~~~~~~~~~~~~~~~~~~~~
 
Atlantic Salmon Federation News
Friday, June 14, 2013
ASF RIVERNOTES Updated
~~~~~~~~~~~~~~~~~~~~~~~~~~~~~~~~~~~~~~~~~~~~~~~~
Rivers are settling down, with good water levels for angling, and salmon are moving upstream in many. ASF's Blog has just been updated with the latest information available.
http://atlanticsalmonfederation.org/rivernotes/
Greenland Decision on Greater Harvest Still Sending Shock Waves
~~~~~~~~~~~~~~~~~~~~~~~~~~~~~~~~~~~~~~~~~~~~~~~~
ASF's Bill Taylor was on CBC's national program As It Happens this week explaining the problem and providing suggestions on actions we need to take.
http://www.asf.ca/bill-taylor-of-asf-discusses-greenland-decision-on-as-it-ha.html
The Honourable Keith Ashfield, Minister for DFO, made a statement on Greenland.
http://www.asf.ca/dfo-minister-ashfield-on-greenland-salmon-take.html
Low Returns on Miramichi in 2012 Brings Reaction
~~~~~~~~~~~~~~~~~~~~~~~~~~~~~~~~~~~~~~~~~~~~~~~~
With the Miramichi responsible for 20% or more of North America's wild Atlantic salmon, and low returns in 2012, both ASF's Bill Taylor and MSA's Mark Hambrook respond to the DFO data.
http://www.asf.ca/dfo-reports-historically-low-salmon-numbers.html
Connecticut River Program Takes Another Big Hit
~~~~~~~~~~~~~~~~~~~~~~~~~~~~~~~~~~~~~~~~~~~~~~~~
The once-great program to restore Atlantic salmon in the Connecticut River is now in tatters. This article explains the present situation on how the program is winding down, in part due to the catastrophic loss of the White River Hatchery.
http://www.asf.ca/ct-scales-back-salmon-program.html
New Study on Nova Scotia's Aquaculture Regulation
~~~~~~~~~~~~~~~~~~~~~~~~~~~~~~~~~~~~~~~~~~~~~~~~
East Coast Environmental Law has released a report focusing on the problems in regulation of NS's open net pen salmon operations. Report can be downloaded. Read more:
http://www.asf.ca/new-study-on-ns-aquaculture-regulation.html
~~~~~~~~~~~~~~~~~~~~~~~~~~~~~~~~~~~~~~~~~~~~~~~~
To keep track of breaking news on wild Atlantic salmon, use the Atlantic Salmon Federation's presence on Facebook. Log in, search for Atlantic Salmon Federation, and click "like".
~~~~~~~~~~~~~~~~~~~~~~~~~~~~~~~~~~~~~~~~~~~~~~~~
E-MAIL:
From Wilbert Savoy:
We have these fish in Ontario now and they can live six hours out of water and walk across land, scary, and they eat all the salmon eggs and trout eggs.
You might enjoy a little time in New Brunswick with me:  http://theriverscourse.blogspot.com/2013/06/miramichi-salmon-camp-june-2013.html
Hope you get a smile or two from it,
Gary Tanner
~~~~~~~~~~~~~~~~~~~~~~~~~~~~~~~~~~~~~~~~~~~~~~~~
Until next week
TIGHT LINES
DOUG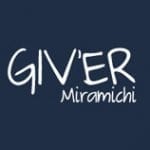 Giv'er Miramichi is about "What's up, what's new, what's happening". We are focused on building people up, supporting one another and celebrating our successes.