Sobeys Douglastown Nutrition Events for June

Here is the schedule of classes happening at Sobeys Douglastown in June. There are some great things coming up, including Kids' Cooking, Five Secrets to Controlling Diabetes and Cooking for Heart Health.
This month's Taste & Learn class is all about avocados … they're not just for guacamole!
On the Healthy Cooking menu:
Grilled Tilapia with Peach Blueberry Salsa
Grilled Vegetables with Goat Cheese
Fresh Cherry Tart
Please see the full schedule below for dates and times. To register for a class, you can email Margaret Young at , leave her a voicemail message at 1-866-546-9239, call the store at (506) 778-2404 or stop by the courtesy desk.
Healthy Cooking, Friday June 7th, 5-7 pm ($15)
Looking for something different to do this Friday night? There is still some space in the Healthy Cooking class tomorrow, Friday, June 7th, 5-7 pm . Chef Owen Gibson will be preparing Grilled Tilapia with Peach Blueberry Salsa, Grilled Vegetables with Goat Cheese and a Fresh Cherry Tart. The recipes all look delicious!
Label Reading Tours, Tuesday June 11th 1-3 pm or Saturday June 22nd 9-11 am (Free)
Confused about food labels? Looking for new meal ideas? Take a tour with the dietitian!
Taste and Learn … Avocados! Friday June 14th, 12-1 pm Join us on your lunch break! (Free)
Go green with avocado! Learn easy ways to prepare this tasty fruit, with recipes you will love.
Kids Cooking, Saturday June 15th 1-3 pm  (Free)
Bring your little chefs to Sobeys for food and fun! Children of all ages welcome.
Five Secrets to Control Diabetes, Monday June 24th, 10-11:30 am (Free)
It's no secret that healthy eating helps control blood sugars. Learn what foods can help!
Cooking for Heart Health, Tuesday June 25th, 1-2:30 pm (Free)
Tips for making great meals that are kind to your heart. Get delicious new recipes!
To register, visit our courtesy desk or contact Sobeys Dietitian Margaret Young at  or 1-866-546-9239 (voice mail) or (506)778-2404 (store).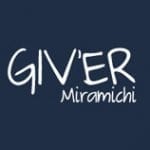 Giv'er Miramichi is about "What's up, what's new, what's happening". We are focused on building people up, supporting one another and celebrating our successes.