Miramichi Men's Fastpitch Final Week
Miramichi Men's Fastpitch Week 14
by Shawn McCarthy
As the Miramichi Men's Fastpitch season draws to a close, the action continued into the final game Monday night.
The Nelson 'Days Inn' Red Sox and the Douglasfield Dodgers had it out, as the Sox looked to tie their old rivals, the Miramichi 'Towne Ford' Rangers for top spot in the league standings.
Dan Goodin did his part for the Nelson club, notching 12 strikeouts, and offering up a home run when called to the plate. Not to be outdone, Douglasfield hurler Devon McKenzie threw eight batters a chair, and made some offensive offerings in the form of a double and a single; John Cortes led the Dodgers offensively with a triple and two singles.
The final score saw the Red Sox come out on top 11-4.
The League's play-offs begin this week, with Thursday and Friday's games getting underway in Eel Ground, and the weekend finale taking place at the King and Doyle Fields as part of the Remembering Nelson Fair.
Final

Miramichi Men's Fastpitch 

League Standings:
Nelson Days Inn Red Sox
12 wins, 6 Losses, 24 Points
Miramichi Towne Ford Rangers
12 Wins, 6 Losses, 24 Points
Douglasfield Dodgers
8 Wins, 10 Losses, 14 Points
Eel Ground Eagles
7 Wins, 11 Losses, 10 Points
Miramichi Jungle Jim Brewers
6 Wins, 12 Losses, 8 Points
Pitching Wins
Dan Goodin (Red Sox) – 9
Jimmy Keenan (Rangers) – 7
Strikeouts
Dan Goodin (Red Sox) – 117
Jimmy Keenan (Rangers) – 71
Home Run Leaders
Greg Sullivan (Rangers) – 5
Look for Miramichi Men's Fastpitch play-off results next week.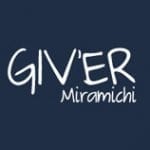 Giv'er Miramichi is about "What's up, what's new, what's happening". We are focused on building people up, supporting one another and celebrating our successes.