Tasty Treasures: Decker Boy in Rogersville
by Andrew MacMullin
Everyone has their favourite place, a hidden gem or the best kept secret in town. But most people never share these great stories because we generally take things for granted. However, you always hear the stories of poor service, unhappy visits, yada, yada, yada—time for a menu change!
With my past experience in the food service and hotel industry as "Kitchen Manager" or "Chef" (give it whatever title you want as titles are just that), I think I am experienced enough to do some casual reviews on some of our local establishments. So I figured I would let the cat out of the bag on some of these "best kept secrets".
For whatever reason we found ourselves in Rogersville and hungry recently. "Where to go?" my wife asked. We are both familiar with the area but neither one of us had a clue where to eat. In the end we landed at Decker Boy. I had heard the food was good, so why not give it a shot.
The first thing I noticed was the open kitchen. Even more noticeable was that it was a clean open kitchen!
Remember the last time you made pizza at home or anything that requires flour? If so, you know how messy it can be. The place was exceptionally clean. Flour, grease and part-time staff is not always a great combination. Remember I have 10 years in commercial kitchens, so I was impressed.
Staff was friendly and prompt, although not in a uniform they were properly groomed and yes … clean! Now the best surprise was yet to come. Personally, I'm not a large fan of garlic fingers but the family is. So we ordered a 12″ pizza with the works and a smaller garlic finger just to hold us over until we got home in a couple hours. Pizza can be a challenge for most places, especially one that does not specialize just in pizza. So I thought what a great way to test the waters.
I am going to start with the garlic fingers because like I just said I'm not a fan but guess what? They actually tasted like garlic! And as you can see in the picture with the half eaten box, the cheese was browned to perfection! The most impressive part was that I didn't need a handful of napkins to soak up the grease, so my beverage didn't slip out of my hand. We decided on plain cheese garlic fingers but bacon bits were available, the real kind too, I asked out of curiosity. Ten out of 10 on the fingers!
Now for the pizza … well, well, well, imagine this! Real bacon again, fresh sliced mushrooms, fresh crispy green pepper chunks and a nice layer of pepperoni surprisingly covered the whole pizza. The crust was perfect and the mozza lightly browned. And just like a "cheesy" commercial (no pun intended) it stretched as I bit into the slice and pulled it arms length away from my mouth.
Sauce can make or break a pizza and I will admit that although the sauce was good a little more zing would have been nice for my taste and a little more on the pizza as well. I'm not saying they skimped but more so I'm a pig!
For $26 with a large pop three of us were full, satisfied and wishing we'd bought a second pizza, but not because we were still hungry. We did not eat once we got home as this snack ended up doing the trick as supper. All in all it was a great experience and we will make a special trip now just for the pizza.
Maybe you aren't a pizza fan so you will be glad to hear they have a full menu and many traditional take-out items like fried chicken, fish 'n chips and so on. If your experience is half as good as ours you'll still be impressed. They're open daily until at least 10 pm they are located at 11173 Main St, Rogersville or call 506-775-6772.
I will be honest, you will only read reviews on places I have had a positive experience as we all have bad days and deserve a second chance. Nobody is perfect!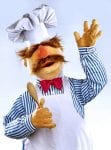 Andrew MacMullin is a part time foodie, who has a past life in hotel and restaurants catering, flipping burgers, tossing wings and throwing things in a pot for a surprise dinner! This is just a sideline to his daily advertising and marketing gig with www.MightyMiramichi.com. Watch for more home kitchen techniques, trips, tips and gadgets. There's a chef inside all of us!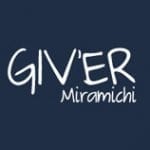 Giv'er Miramichi is about "What's up, what's new, what's happening". We are focused on building people up, supporting one another and celebrating our successes.