Lunch n' Learn: Starting the Succession Planning Conversation, a two hour Networking Session for Entrepreneurs with guest speaker, Sara Phelan happens on Tuesday, September 10th at the Howard Johnson in Miramichi from 11:30 am to 1:30 pm. The cost is $20 and includes lunch. RSVP before Monday September 9th to
The Goal of this session is to:
Help entrepreneurs to think about what transition could look like for themselves and their business.

To get entrepreneurs to consider that there will be legal, financial and taxation issues facing them should they sell their business.
To raise awareness about what will be needed in the preparation and gathering of information required to plan the future of their business and their succession plan.
Sara Phelan is an Associate with a Business Brokerage Firm, an Entrepreneur, a Mentor, a Business/ Executive Coach and Trainer with over 20 years experience in Sales and Service industries including Retail, Telecommunications, Automotive, Real Estate and Marketing. After exiting her own business in 2010, Sara realized that although there is much support and assistance to help you get started and excel in business, it is much more difficult to get direction when getting out of business.
As a business broker, Sara has seen first hand the effects and costs associated with being unprepared for this transition. Sara created this workshop to help entrepreneurs start the conversation around succession and make informed logical decisions to increase business value and success with direction. A Succession Plan is an important and often critical Strategic Planning tool which can save time and headaches.
The Conversation
Many business owners avoid succession planning just as many people avoid making a will, thinking it will trigger disaster while the opposite is much closer to the truth. Eliminating the fear that many entrepreneurs feel around this topic is essentially what Sara proposes to do, so that future needs for planning will also include this very important aspect of good strategic planning.
In starting this discussion for small to medium sized enterprises, topics to be explored in this session include:
Current Market Business Valuation


If you were to put a value on your business today … how would you do that?

Planning to increase Business Value


What do you think you could do today to increase your business value?

EXIT Plan: When, How, Who


In exiting a business When is a good time? How could you do it? Who should be involved?

Vision, Goals, Objectives
The Succession Plan is Strategic …
Entrepreneurs need to start considering the future today in order to accomplish both business and personal goals. It is important to start this conversation early and seek the professional help needed to realize success in transition or exit.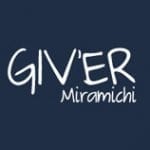 Giv'er Miramichi is about "What's up, what's new, what's happening". We are focused on building people up, supporting one another and celebrating our successes.