Back to School Bash Next Weekend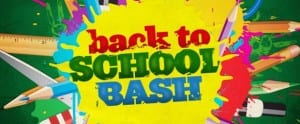 The Blackville Home & School Association is hosting a Back to School Bash next weekend to support their work of enhancing the educational and general well-being of children and youth at the school.
The weekend-long event kicks off on Friday, September 20, with a movie night at the school. From 6:00pm to 8:30pm, K-5 students are invited to watch the animated film "Epic", and from 8:30pm to 10:30pm, grade 6 to 12 students can watch the caper film "Now You See Me". Admission is $5, popcorn and cotton candy are $2 each and $1 for drinks.
On Saturday, there will be a Yard and Bake Sale in the Blackville School open area from 8am to 12pm. Yard sale vendors are welcome, and tables can be rented for $5. Donations of yard sale items for the Home & School are appreciated. Contact Lianne Underhill at 251-1017 or Janice Underhill at 843-9916 for more information. If you would like to donate to the bake sale, please call Erica Maillet at 843-6741.
From 1pm to 4pm, there will be a Carnival at the school. Games, jumping castles, a barbeque and more family fun! Price of admission is $10 per child or $25 per family.
Come on out and support your local Home & School Association!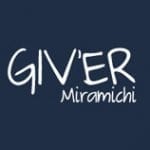 Giv'er Miramichi is about "What's up, what's new, what's happening". We are focused on building people up, supporting one another and celebrating our successes.