New Federal-Provincial Funding Program Addresses Farmers Concern
A new federal-provincial funding program has been announced to address ongoing concerns of farmers about livestock losses and crop damage due to wildlife.
Premier David Alward made the announcement of the Wildlife Damage Compensation Program on Thursday at the annual general meeting of the Agricultural Alliance of New Brunswick.
Farmers will be able to apply for compensation beginning in April.
"Loss of livestock and damage to crops due to wildlife are costly to producers," said Alward. "This new program has been developed to address their concerns."
The program is cost-shared through the federal/provincial Growing Forward 2 agreement. It will provide assistance to farmers who experience damage to eligible products or animals due to the activities of wildlife.
"Our government is pleased to partner with New Brunswick to provide a program that will help producers recover from and prevent losses caused by wildlife," said federal Agriculture and Agri-Food Minister Gerry Ritz. "This is a positive example of governments collaborating to create effective business risk management programs that help producers succeed."
Eligible products include plants, trees and vines grown as commercial crops, as well as farmed livestock, including dairy and beef cattle, sheep, goats, plus beehives and beehive contents.
Livestock damages eligible for compensation must be caused by black bears, foxes, coyotes, ravens, crows or birds of prey. Damage caused by dogs is excluded.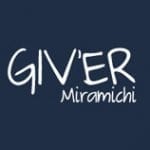 Giv'er Miramichi is about "What's up, what's new, what's happening". We are focused on building people up, supporting one another and celebrating our successes.