Low-income Homeowners Getting Energy Upgrades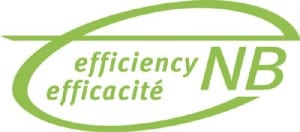 Low-income homeowners are benefiting from energy efficiency upgrades to their homes under a new program offered by Efficiency NB.
The Low Income Efficiency Program was announced in July, and renovations are now being completed in homes throughout the province.
"Our investment in this initiative will have immediate and long-term benefits for low-income homeowners," said Environment and Local Government Minister Danny Soucy, minister responsible for Efficiency NB. "On average, the homes completed will have significantly lower monthly heating costs and a long-term annual saving of almost $1,200."
The minister spoke on the issue while visiting a home in Drummond, which is being renovated to add insulation and install a new mini-split heat pump.
With an annual $2 million budget, the program is helping low-income homeowners save money and reduce greenhouse gases. About 100 homes will be completed this fiscal year and another 300 homes next year.
The program began in November to identify eligible homes and carry out fully funded and facilitated retrofits for energy efficiency.
It targets homes in need of major efficiency upgrades, especially insulation and heating systems, which result in significant energy savings for those homeowners who may have difficulty meeting their household financial obligations.
"Improving the energy efficiency of your house saves on energy costs, makes your home more comfortable and can add to its value," said Margaret-Ann Blaney, president and chief executive officer, Efficiency NB. "Through this initiative, we are proud to be making a meaningful difference for these households."
Those interested in the program may contact Efficiency NB at 1-866-643-8833. Visit their website for more information.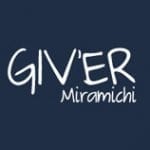 Giv'er Miramichi is about "What's up, what's new, what's happening". We are focused on building people up, supporting one another and celebrating our successes.