New Fiction from Jules Keenan: Valentine's Day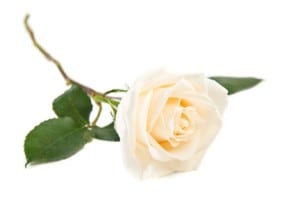 by Jules Keenan
I hate how they do this every year, and the stupid thing is, I always get nervous about it, and I end up being worried over nothing.
It's February 14th and I'm sitting in a sickly pink, cupid filled, stuffy classroom, listening to my science teacher drone on about the density and volume of irregularly shaped solid objects. I wasn't really paying attention, I already learned this last year.
Ten minutes before the bell, and the sweet solitude of lunch, there was a knock on the door. Ms. Wikerson stopped talking, and answered it.
There stood two members from our student council. One, an obnoxious and annoying tenth grader, the other a senior. They stood there with big grins on their faces, dressed in red and pink, with a cupids arrow shot through their heads. In their hands and the cart behind them were bouquets of flowers, bought and addressed "for our peers, by our peers, to celebrate love and friendship on the sweet day of St. Valentine's". I had to stop myself from gagging.
"We have some special deliveries!" the senior screamed enthusiastically.
The girls in the class started giggling, and some of the boys turned red, trying to hide their faces. I just rolled my eyes, watching the clock and waiting for the bell.
"Okay! So we have something for …" She unfolded a flowery patterned piece of paper. "Becky, Angie, Belle, Tom, Sara …" The students whose names were called got out of their seats to retrieve the certain type of flowers addressed to them. "Aria, Chloe, Ezra, Jay, Pam, and …" She looked surprised at first, but then smiled. "Darcey."
The whole class stopped and turned their heads simultaneously towards me. I just sat their looking like an idiot with my mouth hanging open. Someone had bought flowers, for me?
Everyone was staring at me expectantly, like I was supposed to do something. But then I remembered I was supposed to do something. I stood up, my chair scraping against the floor a lot louder than expected. I walked to the front of the class and across the room towards the door. The tenth grader handed me a single white rose with a light pink, heart shaped note, curled around the stem. I couldn't help but smile. It was my favourite flower.
Taking it gingerly in my hands, I muttered a thank you, and quickly got back to my seat, my face soon the same colour as Angie's petunias.
Even though I had already retrieved my gift and sat down, the class was still staring at me, as if it was their business to know what the note said and who it was from.
Before I could be questioned, and before I could yell at everyone to back off, the bell that I was praying for only moments before finally rang. The class, along with the teacher, scattered and ran out the open door.
I sighed, thankful for some peace and quiet. I gently unwrapped the note off the stem and opened it. Inside, written in loopy writing was:
"You're so beautiful,
you're so fine,
I wish so deeply,
that you were mine."
– Love, your secret admirer.
I could feel the heat pulsing off my face as I exited the classroom. I shook my head with a smile as I walked the halls. "It's weird," I thought. "How a few sappy words on pink card, can change what you think about a stupid holiday."
Fourteen year old Jules Keenan has been writing since she was six. One of the youngest members of the Writers' Federation of New Brunswick, Jules enters their writing contest every year and hopes one day she will win an award. The eighth grade student of Blackville Middle School lives in Barnettville, NB with her twin brother, Samuel; younger sister, Abby; proud parents, Jennifer and Jason; and fur baby, Max.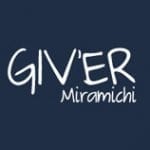 Giv'er Miramichi is about "What's up, what's new, what's happening". We are focused on building people up, supporting one another and celebrating our successes.