Sobeys May Nutrition Events


May is here (and hopefully spring isn't far behind!) so that means new nutrition and wellness events happening at Sobeys Douglastown. Check out the schedule below for a list of what's happening. Dietitian Margaret Young is especially excited about the Healthy Cooking class with Chef Owen on Tuesday, May 13th and the Cooking for Diabetes class on Tuesday, May 20th. Both are sure to give you some new recipe and meal ideas for spring.
To register for a class, or if you have any questions, send Margaret an email at or call her at 778-2404.
Douglastown Food and Wellness Events May 2014
Wednesday, May 7th, 11 am – 12 pm Taste and Learn … Quinoa! (Free)
Are you keen on quinoa? Learn new ways to use this grain, with recipes you will love.
Tuesday, May 13th, 6 pm – 8 pm Healthy Cooking with Chef Owen Gibson ($15)
Enjoy a delicious meal prepared by our chef and get nutrition tips from our dietitian.
Menu: Chickpea and Rosemary Soup, Curried Lentil Sliders, Herbed Salad Greens, Crispy Roasted Potatoes
Tuesday, May 20th, 1 pm – 2:30 pm Cooking for Diabetes (Free)
Get recipes and meal ideas to help manage your blood sugars. Try some new foods!
Tuesday, May 20th, 6 pm – 7:30 pm Label Reading Tour (Free)
Confused about food labels? Looking for new meal ideas? Take a tour with the dietitian!
Individual Nutrition Counselling
Do you have questions about your diet? Want to know if you are making the right food choices to meet your health goals? Book an individual session with your Sobeys Dietitian!
30 minute session – $30
60 minute session – $80
Covered by some insurance plans. Other packages available. Talk to your dietitian to learn more.
To register for a class, visit our courtesy desk or contact Dietitian Margaret Young by email at  or telephone 1-866-546-9239 (voice mail) or 778-2404 (store).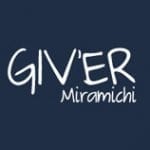 Giv'er Miramichi is about "What's up, what's new, what's happening". We are focused on building people up, supporting one another and celebrating our successes.