Harkins Class of '64 to Host Reunion Band Concert
The Harkins Class of 1964 invites everyone on the Miramichi to enjoy the 50/60's Rock 'n Roll music they will be hosting at the Civic Centre on July 4th.  Members of the original Reunion Band will be back to rock the Centre bringing with them musical guests.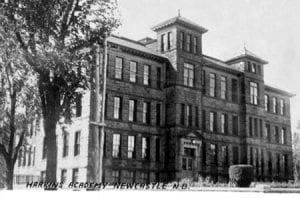 Tickets for this event are available at several businesses on the Miramichi including: Jean Coutu in both Chatham & Newcastle locations; N&J Convenience Store; Brookdale Flower Shop; and City Limits Convenience Store for only $15.00 and will be available at the door for $20.00.  The opening act will be a local musical group followed by the Reunion Band at 9:30 pm .
Harkins Class of 64 will be celebrating their 50th reunion from High School with many events planned including a Meet & Greet; Brunch; BBQ, Tour of Harkins; Boat Tour with Azade Hachey; Karaoke evening & of course joining & hosting the long awaited Reunion Band at the Civic Centre.  The Reunion Band was formed at the 35th reunion of this class and has continued with changes in some of the personnel – but this year, as many as could come who were there for the 35th will be there this year including:  Doug Robertson, John Newman & George Knickle lending their voices to those great songs we remember.  They will be backed by: Gerald Moses, Lead Guitar; Tommy Jardine, Bass Guitar; Earle Smith, Rhythm Guitar; Terry Clowater & Andy Neill on drums.  Doug will also be playing rhythm guitar to round out the sound of the 50's & 60's.  Join them and their special guests at the Civic Centre for an evening 'rockin on the river '.  As we said in 64, Be There or Be Square!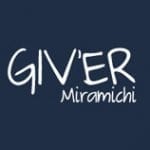 Giv'er Miramichi is about "What's up, what's new, what's happening". We are focused on building people up, supporting one another and celebrating our successes.