Healthy Eating in a Hurry
Are you in a food rut? Rushing to put meals on the table in a hurry? Use a meal plan to add variety and get meals on the table quickly.
A plan will help you make a grocery list so you will have healthy choices on hand. You will be less likely to make poor food choices or resort to take-out or restaurant meals.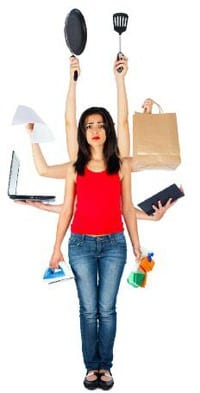 Build Your Plan
Make a list of meals that your family likes.
Check the fridge or freezer for foods you can use in your meal plan.
Check the Sobeys flyer for sales and meal ideas.
Make sure each nightly meal fits your family schedule.
Get ideas for new foods or recipes you would be willing to try.
Write down your meal plan for the week, or even a few days. Use a calendar or a blank sheet of paper.
Ask For Help
Post the meal plan so your family can see it. Ask them to help in some way. Meals are ready faster if everyone pitches in.
Get Ready Ahead of Time
Use less busy days or days off to prepare some things in advance.
Grate cheese and store in the fridge for sandwiches or salads. You could also freeze for pizzas and sauces.
Chop vegetables like carrots, celery or peppers. Use in salads or stir fries or serve in lunches with dip.
Freeze meat in a marinade so it is ready to cook when you thaw it.
Cook extra grains like rice or quinoa and freeze into meal sized servings.
Take foods out of the freezer the night before to thaw in the fridge. Thawed items cook faster than frozen.
Use ready-to-go foods like premade salad, pre-cut vegetables, rotisserie chicken or pizza from the deli.
Cook Smart
Save cooking and clean-up time by making one dish meals. Have meals that mix meat, vegetables and grains, such as chili, casserole or soup.
Cook once, eat twice. Make double batches of foods that freeze well. Use later for another meal.
Use your slow cooker to have one pot meals ready when you get home.
Spend a little time planning and preparing. Your efforts will really pay off on busy days!
For more information on the free food and wellness events offered at Sobeys, call 778-2404 or email .
Like Sobeys Dietitians on Facebook for lots of great recipes and nutrition tips!
By Margaret Young, RD, MSc Sobeys Registered Dietitian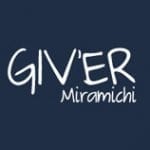 Giv'er Miramichi is about "What's up, what's new, what's happening". We are focused on building people up, supporting one another and celebrating our successes.