Miramichi Fishing Report for Thursday, June 19, 2014
There is certainly no shortage of water in the rivers and temperatures are great for the fish.  There are dribs and drabs of fresh fish making their way into the system, and with the water conditions, they are likely in high gear.  But this week is more positive with more reports of fish being hooked and seen, although over all in very small numbers yet.

Doug White's Tammerack Sports Fly Shop
in Juniper said it's been a good week here on the headwaters with several salmon hooked and released as well as some nice sea-trout. The water is in good shape with temperatures in the fifty's and low sixty's with good clarity. Had a lad in the shop that claimed he caught a 31 inch striper around Blackville last week. Takes all kinds I guess but one guy wouldn't buy any bombers because the barb was too small, so much for hook and release.
Flies of choice: Streamers, Butterflies, Bugs, Bombers and Dries.
W. W. Doak and Sons in Doaktown said reports were a bit more positive this week tan last.  There were a few more reports of bright salmon and even the very off grilse.  Water levels Tuesday were a little high in the Blackville area and close to good in Doaktown.  However, rain Wednesday would have changed the status somewhat.  Water temperatures were very good.  There were no trout reports.  It was felt that generally, the season was running about 1 ½ weeks late.  But at least this week, there were more reports of hook-ups and sightings with about six between Blackville and Doaktown.
Flies of choice were Same-Things-Murrays, Butterflies, Shady Ladies and White-tailed Green Machines.
Derek Munn of Ledges Inn in Doaktown and Mountain Channel in the Rapids area said a few salmon were being hooked, but not very many.  A few had been seen at Mountain Channel last weekend, but there were no takers.  The water had been a good temperature, but levels came up again on Wednesday.
Flies of choice were Black Ghosts, White-tailed Green Machines, Undertakers and Black Bugs such as Shady Ladies.
Herb Barry Sr. of Herb's Fly Shop on the Station Road in Blackville said there were a few bright salmon seen and hooked in the Upper Blackville-Blissfield-Doaktown, but not very many.  There was one grilse caught.  Water levels in Blackville were a little high before Wednesday's rain.  There were no trout to speak of, particularly sea trout.
Flies of choice were Yellow Butterflies, White Butterflies, White-tailed Green Machines and Same-Thing-Murrays.
Curtis Miramichi River Outfitting in Blackville said angling was slow with only a very few salmon reported yet.  Most reports were from Upper Blackville/Keenan area.  The sea trout run was finished.  The water was a bit high Tuesday, and probably higher after Wednesday's rain.
Flies of choice were White-tailed Green Machines, Bonnie Bells, Muddlers and Stoneflies.
George Routledge of George's Fly Shop at the Mouth of Renous in Quarryville said there was only the odd report of bright salmon being hooked here and there.  The Mouth of Dungarvon had reported a grilse.  The only trout reports were the odd river trout.  The water was a bit high even before Wednesday's rain.
Flies of choice were Black Ghosts, Butterflies, Shady Ladies and White-tailed Green Machines on nos. 4 & 6 hooks.
Jim Laws of Miramichi Hunting and Fishing in Newcastle, Miramichi reported haring of only a few salmon scattered along the system.  Water temperature was good, but the rain Wednesday brought the rivers to the high side again.
Flies of choice were Black Ghosts, White-tailed Green Machines, Butterflies and Shady Ladies.
Syd Matchett of Trout Brook Fly Shop on the Northwest Miramichi said angling was quiet with only a few reports of salmon and a couple of grilse on the upper part of the river.  A party on the Elbow Crown Reserve stretch reported a 20 pound salmon Sunday. The water temperature was perfect, but Wednesday's rain would have brought up the levels.  Syd was one of seven rods that fished Sunday for four hours, but saw nothing.  Jim Lorentz hooked a salmon on the Little Southwest Friday evening.
Syd said we should be fishing by the weather rather than the calendar as it seems more like the end of May than the middle of June.  There have been several reports of Yellow Butterflies, which usually means that there are bright salmon in the system.  Syd wondered if the large number of icebergs around Newfoundland was keeping the water too cold for the salmon to migrate.
Flies of choice were Yellow-winged Butterflies, White-tailed Green Machines, Black Ghosts, White-winged Butterflies and Shady Ladies on nos. 2 & 4 hooks.
Debbie Norton of Upper Oxbow Outdoor Adventures on the Little Southwest Miramichi said they had just started fishing in earnest since Sunday and had seen a salmon jump on Tuesday.  The water was high enough then to boat to the pools, and is probably considerably higher after Wednesday.  |Although it was not moose season, they watched a moose swim the river in front of them.
Flies of choice were White-tailed Green Machines, Big Butterflies and the Rainbow Chief designed by Randy Giffin.
With good weather forecast for the weekend and early next week, it is time to get out and "on the water".

Don't forget to show your support for our sponsors, because without them, this column would not be possible.
Check out Deals 4 U in Miramichi for your grocery needs, and good Cuban cigars to celebrate getting back to the rivers.  Drop by Mac's Seafood for Miramichi Smoke House Award Winning Smoke Salmon.
ANY FINANCIAL CONTRIBUTIONS TOWARD HELPING WITH THIS COLUMN ARE GREATLY APPRECIATED. Click here to donate now. A SPECIAL THANKS to all who made contributions last season.
If you would like to sponsor this column, give us a call at (506) 352-7668 or email .
Thought for the Week: "No life is so happy and so pleasant as the life of the well-govern'd angler." – Izaak Walton
Atlantic Salmon Federation News
Thursday, May 12, 2014
ASF RIVERNOTES and update on Didymo
~~~~~~~~~~~~~~~~~~~~~~~~~~~~~~~~~~~~~~~~~~~~~~~~
ASF RIVERNOTES provides the latest information on how the Atlantic season is progressing, along with a startling update on what research is saying about the dreaded didymo.
http://atlanticsalmonfederation.org/rivernotes/
ASF Research Blog
~~~~~~~~~~~~~~~~~~~~~~~~~~~~~~~~~~~~~~~~~~~~~~~~
ASF Research Staff are just coming out of the most intense period of field work of the year, and the blog provides insight into more of the projects being undertaken.
http://asf.ca/research-in-the-field.html
Major Salmon Study Begins on Mactaquac Headpond in NB
~~~~~~~~~~~~~~~~~~~~~~~~~~~~~~~~~~~~~~~~~~~~~~~~
NB Power is funding a major study prior to making decisions on the fate of the Mactaquac Dam. Read more
http://asf.ca/major-salmon-study-starts-on-mactaquac-dam.html
New hope for the Aroostook in Maine
~~~~~~~~~~~~~~~~~~~~~~~~~~~~~~~~~~~~~~~~~~~~~~~~
An effort is underway to restore the Atlantic salmon run of the Aroostook River in Maine.
http://www.wcsh6.com/story/entertainment/television/bill-greens-maine/2014/06/09/volunteer-effort-in-the-county-keeps-dream-alive/10251815/
Father's Day Auction for ASF
~~~~~~~~~~~~~~~~~~~~~~~~~~~~~~~~~~~~~~~~~~~~~~~~
ASF has a Father's Day auction, with item prices in all categories.
http://ibidmobile.net/asf/auction/
ASF Annual Report, Erratum Correction – and great photos of Ottawa's Fall Run Dinner by Lois Siegel
~~~~~~~~~~~~~~~~~~~~~~~~~~~~~~~~~~~~~~~~~~~~~~~~
ASF's Annual Report (with correct image attribution) is available for download at:
http://asf.ca/annual-report.html
Information on Lois Siegel's work and a fascinating site with many more photos of ASF's Fall Run Dinner are available here:
http://asf.ca/lois-siegel-and-asf-fall-run-dinner-2013.html
Until next week
TIGHT LINES
DOUG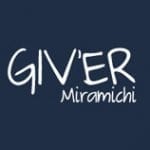 Giv'er Miramichi is about "What's up, what's new, what's happening". We are focused on building people up, supporting one another and celebrating our successes.