Sobeys Food & Wellness Events in June

Here is the schedule of food and wellness events happening at Sobeys Douglastown in June. We would love to have you join us for a healthy cooking class, a taste and learn class or a label reading tour. There is definitely something for everyone!
Please see the schedule below for a complete list of classes, dates and times. To register for a class, you can email me, Margaret Young at , call the store at 778-2404 or stop by the courtesy desk the next time you are in shopping. Hope to see you soon!
Healthy Cooking with Chef Owen Gibson ($15) Tuesday, June 10th, 6 – 8 pm
Enjoy a delicious meal prepared by our chef and get nutrition tips from our dietitian.
Menu: Roasted Red Pepper Dip with Pita Crisps, Broiled Tilapia with Basil Walnut Pesto, Hemp Seed and Veggie Salad with Avocado Dressing, Lemon Coconut Squares
Taste and Learn…Watermelon! (Free) Wednesday, June 11th, 11 am – 12 pm
Learn new ways to use this summery fruit, with recipes you will love.
Label Reading Tour (Free) Wednesday, June 25th, 10 am – 12 pm
Confused about food labels? Looking for new meal ideas? Take a tour with the dietitian!
Individual Nutrition Counselling
Do you have questions about your diet? Want to know if you are making the right food choices to meet your health goals? Book an individual session with your Sobeys Dietitian!
30 minute session $30
60 minute session $80
Covered by some insurance plans. Other packages available. Talk to your dietitian to learn more.
To register for a class, visit our courtesy desk or contact Dietitian Margaret Young at  or 1-866-546-9239 (voice mail) or 778-2404 (store).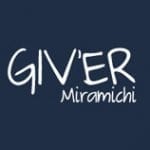 Giv'er Miramichi is about "What's up, what's new, what's happening". We are focused on building people up, supporting one another and celebrating our successes.