Summer Fun on the Miramichi Kicks off June 28 in Historic Chatham
Summer Fun on the Miramichi starts with Celebrate Canada Events. The Historic Chatham Business District (HCBD) is pleased to share the list of events and activities happening in our community. The Celebrate Canada Days events are going to be awesome for 2014 and kick off to the Summer Fun on the Miramichi.
On Saturday, June 28th the Celebrate Canada events will start in Historic Chatham Business District with Canada Day Market at the Water Street Farmers Market, 1 Ellis Street from 8:00am to 1:00pm. From 9:00 am to 4:00pm, Water Street from Henderson to Cunard will be an open air market with many vendors participating. Water Street from Henderson to Cunard intersections will be closed to vehicle traffic for this event.  The merchants will also have special Canada Day promotions.
Opening Ceremonies will be held from 11:00am to 11:15am followed by a performance by N&C Country Band until noon.
This year HCBD will be partnering with the Miramichi Regional Multicultural Association to provide some cultural performances from 12:00pm to 1:00pm.
Anne Bracken Marketing Chair for HCBD stated, "Last year we had great sponsors and we were able to enhance our event with live performers. In addition we also have some great children activities. A every popular event is the children's bicycle and doll carriage parade, registration forms are at Anne Brackens Formals."
Children's activities will be held from 12:00pm to 4:00pm and include face painting, balloons, jumping castle and more! The doll carriage, wagon and bicycle parade takes place from 1:00pm to 1:30pm. Children's chalk art will be from 2:00pm to 3:30pm.
Bob McCallum takes the stage at 1:30pm to 2:15pm with a musical performance. From 2:00pm to 3:00pm, there will be a Mother & Daughter Belly Dancing Workshop.
Donna & Tyrone Hubbard will perform from 2:15pm to 3:00pm, followed by N&C Country Band from 3:15pm to 4:00pm.
Last year it was identified attendees would like to have an old fashion Canadian street dance and we have True Rock Country performing on Water Street from 7:00 to 10:00 pm." We encourage every one to come out and get into the theme by dressing in their plaid and denim.
For more information about upcoming Canada Days events and to support this years fireworks display, visit www.CanadaDays.com. Newcastle events to follow.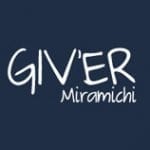 Giv'er Miramichi is about "What's up, what's new, what's happening". We are focused on building people up, supporting one another and celebrating our successes.