Miramichi Fishing Report for Thursday, July 10, 2014
We have all heard the phrase "Come Hell or high water", well that about sums it up for this week.  Last week it was hot as Hell, and this week we have the high water.  But fortunately the water temperature has cooled from last week, and the water should be a good height for weekend fishing, providing we don't get a lot more rain.

Despite their best efforts, the counting trap at Millerton on the Main Southwest was washed out.  The tending crew the day before "Arthur" had actually rolled up the nets to prevent pressure on the pickets, but the water flow was so high and powerful it took out the whole structure.  Monday was spent gathering the stakes and unwinding the net so replacement could begin .  The barrier on the Dungarvon suffered a similar fate, being washed out.  The trap net at Cassilis and the counting barrier on the Northwest managed to survive.  The gaspereaux net that MSA is using just off shore in Chatham was fished Wednesday for the first time since the storm, and produced nine salmon and three grilse.
The MSA Summer Classic finished Wednesday.  With the high water, not many fish were expected, but anglers saw some fish and caught one.  Most enjoyed their time near the rivers in spite of conditions.
Doug White's Tammerack Sports Fly Shop in Juniper said there was nothing to report except high water. Maybe by the weekend it will be good.
W. W. Doak and Sons in Doaktown said the water was very high, but dropping nicely, and should be a good height by the weekend.  Water temperatures dropped from the mid 80s Fahrenheit last week to mid 50s this week.  There was an odd fish caught above Doaktown.  Earlier in the week, anglers that could get out were using spring streamers, but likely would be shifting to no. 4 and 6s by the weekend.  They were hoping that the high water and better temperatures would bring in some fish.
Flies of choice were Same-Thing-Murrays, Butterflies, and White-tailed Green Machines, along with some bright flies such as General Practitioners and Ally's Shrimps until the water clears a lot more.
Derek Munn of Ledges Inn in Doaktown and Mountain Channel in the Rapids area said they had cancelled their guests and had no one fishing until Thursday evening.  The water was very high, but dropping.  Conditions should be good by the weekend.  The only missing ingredient was fish.
Flies of choice were White-tailed Green Machines, Same-Thing-Murrays and big Marabou patterns on no. 4 hooks.
Herb Barry Sr. of Herb's Fly Shop on the Station Road in Blackville said there was lots of water.  It was higher than it was in spring.  No one was fishing as they couldn't step off the shore, and one would have to cast a mile.  If the water kept dropping, it might be fishable there by the weekend.
Flies of choice were Marabous and anything big and bright.
Curtis Miramichi River Outfitting in Blackville said the water was still high, but dropping.  There were reports of some fish being seen and caught.  Anglers had been using spring streamers.  One angler reported having hooked five, while several others had also hooked fish.  Canoeing and kayaking should be great by the weekend.  Curtis had a full spey course for the weekend featuring instructors Dennis Grant and Courtney Ogilvie.
Flies of choice were streamers such as Mickey Finns and Black Ghosts, but moving to some Glitter Bears on no. 4 hooks.
George Routledge of George's Fly Shop at the Mouth of Renous in Quarryville said there were no fish to report as no one even dared to go out fishing until Wednesday.  Even then the water was quite high for wading, but should drop nicely for the weekend if we do not receive any more rain.
Flies of choice were Black Ghosts, Shady Ladies, White-tailed Green Machines and Same-Thing-Murrays on nos. 4 & 6 hooks.
Jim Laws of Miramichi Hunting and Fishing in Newcastle, Miramichi reported very high water, but it was dropping quickly and should be fishable by the weekend.  The only problem was getting through the forest because of the trees: fallen trees.  One angler headed for his camp, but spent the day cutting fallen trees just to clear the road.
Flies of choice were Black Ghosts, White-tailed Green Machines, Shady Ladies and Same-Thing-Murrays, along with maybe some Bombers by the weekend.
Syd Matchett of Trout Brook Fly Shop on the Northwest Miramichi said there was no shortage of water which was very high Sunday, but dropping nicely.  He figured anglers would be back on the river by Thursday.  A crew at the Crawford Crown Reserve had caught a few fish Friday and early Saturday before the arrival of Arthur.
Flies of choice were Yellow Butterflies, White Butterflies, Black Ghosts and Cossebooms on nos. 2 & 4 hooks.
Debbie Norton of Upper Oxbow Outdoor Adventures on the Little Southwest Miramichi said they were seeing some fish on the move, but had no catches.  The water was very high, but dropping.  It had come down 3 ½ feet, and needed to drop another foot to really be fishable.  Tuesday morning the water temperature was 59Fahrenheit.
Flies of choice were White-Tailed Green Machines and White-winged Butterflies on no. 6 hooks for the weekend.
So as the water continues to drop, by the weekend it should be time to get out and "on the water".

Don't forget to show your support for our sponsors, because without them, this column would not be possible.
Check out Deals 4 U in Miramichi for your grocery needs, and good Cuban cigars to celebrate getting back to the rivers.  Drop by Mac's Seafood for Miramichi Smoke House Award Winning Smoke Salmon.
ANY FINANCIAL CONTRIBUTIONS TOWARD HELPING WITH THIS COLUMN ARE GREATLY APPRECIATED. Click here to donate now. A SPECIAL THANKS to all who made contributions last season.
If you would like to sponsor this column, give us a call at (506) 352-7668 or email .
Thought for the Week: "There will be days when the fishing is better than one's most optimistic forecast, others when it is far worse. Either is a gain over just staying home." Roderick Haig-Brown
Atlantic Salmon Federation News
Wednesday July 09, 2014
ASF RIVERNOTES
~~~~~~~~~~~~~~~~~~~~~~~~~~~~~~~~~~~~~~~~~~~~~~~~
ASF RIVERNOTES provides the latest information on how the Atlantic season is progressing, along with an update on rivers that were affected by Tropical Storm Arthur.
http://atlanticsalmonfederation.org/rivernotes/
ASF Research Blog
~~~~~~~~~~~~~~~~~~~~~~~~~~~~~~~~~~~~~~~~~~~~~~~~
ASF Research Staff are just coming out of the most intense period of field work of the year, and the blog provides insight into more of the projects being undertaken.
http://asf.ca/research-in-the-field.html
Doelle-Lahey interim report on future of aquaculture in Nova Scotia
~~~~~~~~~~~~~~~~~~~~~~~~~~~~~~~~~~~~~~~~~~~~~~~~
There was a very good interview which aired on CBC Radio in Nova Scotia this week regarding a newly- released interim report on the future of aquaculture in Nova Scotia. They discuss "colour coding" of aquaculture sites as well as land based, closed-containment systems with the report's authors William Lahey and Meinhard Doelle.
http://www.cbc.ca/informationmorningns/2014/07/07/interim-report-on-future-of-ns-aquaculture/
Click to read the Doelle-Lahey report here:
http://www.aquaculturereview.ca/
Land-based fish farming cleaner, cheaper
~~~~~~~~~~~~~~~~~~~~~~~~~~~~~~~~~~~~~~~~~~~~~~~~
An opinion piece was recently published in Halifax's Chronicle Herald newspaper.  Written by Fred Giffin, he explains why land-based aquaculture is in fact cleaner and less expensive than open-net pen operations.
http://thechronicleherald.ca/opinion/1220662-land-based-fish-farming-cleaner-cheaper?from=slidebox&slidebox=read-more
Fly-tying documentary
~~~~~~~~~~~~~~~~~~~~~~~~~~~~~~~~~~~~~~~~~~~~~~~~
Available now on Netflix, and described as a lyrical documentary which tells the story of fishing fly-maker Megan Boyd, whose flies have been used by Prince Charles and collected as folk art.   Boyd became famous in her lifetime as a tier of the most beautiful and effective salmon flies.
http://www.thefield.co.uk/fishing/salmon-flies-fly-tying-24521
Until next week
TIGHT LINES
DOUG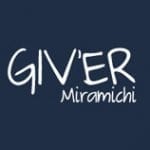 Giv'er Miramichi is about "What's up, what's new, what's happening". We are focused on building people up, supporting one another and celebrating our successes.