Miramichi Fishing Report for Thursday, August 14, 2014
As per the last few weeks, there are only dribs and drabs of fish coming into the system each day.  If one is lucky enough to be in the right place at the right time, then maybe a fish can be hooked, but the few fish that are here are very choosy.  So the wait for the Fall Run (or any run for that matter) continues.
This is the last week of the second Striped Bass retention period with one a day allowed between 50-65 centimeters.  Possession limit is one.  August 21 closes the second retention period.  Hook and release then comes back into force until late September when there is another week retention period.
August is mackerel month, so don't forget to throw a line for some of these.

Doug White's Tammerack Sports Fly Shop in Juniper said there was no change from last week, no water, and no fish and unless someone is hiding the fact, there was no fish at all caught. It doesn't look good.
W. W. Doak and Sons in Doaktown said anglers are picking up the odd fish here and there and water conditions are pretty good for this time in August.  There are not gangbusters in terms of fish, but the angler who regularly goes to the river will have expectation of fish and may be rewarded.
Flies of choice were Same-Thing-Murrays, Undertakers, Bombers and White-tailed Green Machines.
Derek Munn of Ledges Inn in Doaktown and Mountain Channel in the Rapids area said fishing was slow with only the odd hook-up, and they were mostly old fish.  Mountain Channel did produce a grilse Wednesday morning.  Anglers were rolling some, but the taking was hard to accomplish.  Water conditions were a bit low in Doaktown and perfect at Mountain Channel.
Flies of choice were smaller flies in patterns such as White-tailed Green Machines and Bombers such as blue & white and brown & orange.
Herb Barry Sr. of Herb's Fly Shop on the Station Road in Blackville said there were no fish.  He has been putting in a lot of time on the river  and has only seen one very small grilse in the last week.  He was out Wednesday morning and said that eight rods in the Rapids area did not see a fish.  Even some of the camps up river were not seeing fish.  He said if he wanted fish, he'd have to cut his bologna into the shape of a fish and pretend.  Water conditions were perfect.
Flies of choice were Grizzly Kings, Bombers, Preachers, Undertakers and White-tailed Green Machines on no. 8 hooks.
Curtis Miramichi River Outfitting in Blackville said there were not many anglers out.  Those who were, were seeing some fish, but they were not taking well.    One canoer on Sunday saw three schools of fish moving through mid afternoon, and saw a few jumping.  Water conditions were very good.
Flies of choice were Woolly Buggers, Blue Charms, White-tailed Green Machines, Bombers, Same-Thing-Murrays and Undertakers.
George Routledge of George's Fly Shop at the Mouth of Renous in Quarryville said angling was very quiet with only an odd report of a fish being hooked.  The water was getting low and could use a boost.  George said he might be back in his shop by the weekend, or on Monday for sure.
Flies of choice were Butterflies, White-tailed Green Machines, Undertakers, Shady Ladies and Bombers, particularly green & white, and the brown
Jim Laws of Miramichi Hunting and Fishing in Newcastle, Miramichi reported very slow angling with only an odd report of success.  Water conditions were good and rain today should help improve them.
There were no reports of Striped Bass being caught here or up river, but below Neguac fishing was much better.
Flies of choice were White-tailed Green Machines, Blue Charms, Undertakers and Bombers.
Syd Matchett of Trout Brook Fly Shop on the Northwest Miramichi said angling was very quiet and the water level was getting down.  He said rain expected today should improve conditions.  Very few local anglers were on the river.
Flies of choice were small Shady Ladies, Undertakers, and White-tailed Green Machines.
A spokesperson for Debbie Norton of Upper Oxbow Outdoor Adventures on the Little Southwest Miramichi said fishing was quite slow with very few fish being caught.  There were a few being seen, but they weren't interested in taking a fly.  The water conditions were adequate, and rain today will certainly help them improve.
Flies of choice were White-tailed Green Machines.
An e-mail from Peter Clark noted that he and his wife Sylvie and caught 4 Salmon each on August 4, with seven of the eight caught on his original green Burdock.  One fish Peter caught was a Salmon weighing 22 pounds.
So with some rain in the forecast conditions should improve and maybe, just maybe, bring in some more fish so we can get out and "on the water".
Don't forget to show your support for our sponsors, because without them, this column would not be possible.
Check out Deals 4 U in Miramichi for your grocery needs, and good Cuban cigars to celebrate getting back to the rivers.  Drop by Mac's Seafood for Miramichi Smoke House Award Winning Smoke Salmon.
ANY FINANCIAL CONTRIBUTIONS TOWARD HELPING WITH THIS COLUMN ARE GREATLY APPRECIATED. Click here to donate now. A SPECIAL THANKS to all who made contributions last season.
If you would like to sponsor this column, give us a call at (506) 352-7668 or email .

Thought for the Week: "Most fishermen swiftly learn that it's a pretty good rule never to show a favorite spot to any fisherman you wouldn't trust with your wife"   John Voelker
Condolences:  Our thoughts and prayers go out to George Routledge on the death of his wife Shirley who passed away this passed week.  George you are in our thoughts!
——————————————————–

YOU ARE INVITED . . .
The public is cordially  invited to attend  the  launch of a new book written by Morris Green and produced by the Central Miramichi Historical Society (in  partnership with the Atlantic Salmon Museum) entitled 160 YEARS OF SALMON STORIES – THE ATLANTIC SALMON   MUSEUM'S HALL OF FAME

Where:  ATLANTIC SALMON MUSEUM, 263  Main Street, Doaktown

When:    SATURDAY, SEPTEMBER 6, 2014 beginning at 1:00 pm
Refreshments and light snacks will be served, and there will be a brief program including a reading by the author (introduced by Wayne Curtis) as well as a book signing opportunity.
With almost 400 pages of stories, photos and historical information about the Salmon Museum's Hall of Fame inductees, this hard-cover book honors the 128 men and women from the Miramichi Valley and beyond whose lives – and livelihoods – revolved around "the River." It's sure to be something you'll want to keep close by and definitely a book that will make a wonderful gift for someone with "roots" in or fond memories of the Miramichi.
160 Years of Salmon Stories will be on sale for $60 with all profits going to the Atlantic Salmon Museum.  Society members will also be available to take orders for additional copies.  Note:  If you have already reserved a copy, now is the time to drop in and pick it up.  For more information, please contact any of the following members of the Historical Society:  Valerie O'Donnell (365-7924); Ann Storey (365-4529); Karen Swim (365-1105) or Peggy Green (365-7847).
HOPE TO SEE YOU THERE !
The Atlantic Salmon Hall of Fame Awards Dinner will be held later that same day, Saturday, September 6, commencing with a Meet and Greet at 5:00 pm at the Doaktown Curling Club.   This year's inductees are Raymond Wells Woodill (Riverview); Robert Baker (Bathurst); Merlin and Leslie Palmer (Parker's Ridge); Doug Underhill (Miramichi); and the late Wavell Price (Priceville).
For further information and/or tickets, please contact the Museum at 506-365-7787, email , or visit their website at www.atlanticsalmonmuseum.com.
——————————————–

From the MSA Thursday August 7/2014
Hi All
There are reports of fish being seen throughout the system though mostly in pools where it is expected that they would be holding up. Water temperatures did get above 20 at all three monitoring stations (SWM at Doaktown, NWM at Trout Brook, LSW at Upper Oxbow) this past week but with the cooler weather and rain they have all dropped to minimums of 15 and lower.
DFO publishes the Northwest and Millerton trap and the Northwest barrier numbers on their website as of the middle and end of each month. The cumulative numbers as of the end of July are shown below. You can find a link to this site on our Home Page under Quick Links.
Cumulative counts to date of Salmon as of July 31 2014
Cumulative counts to date of Grilse as of July 31 2014
(* indicates fewer than 5 years are available to calculate the mean)
The Northwest and Dungarvon barriers showed a slight increase in numbers this past week with 9 new fish coming into the Dungarvon Barrier and 11 new fish finding their way to the Northwest.
Dungarvon Barrier as of August 3rd 2014
| | | | | | | |
| --- | --- | --- | --- | --- | --- | --- |
|   | Grilse(to 63cm) | Small Salmon(64-84 cm) | Large Salmon(>85 cm) | Total Small& Large Salmon | All Atlantic   Salmon | BrookTrout |
| 2014 to Date | 58 | 15 | 36 | 51 | 109 | 25 |
| Previous Year to Date | 186 | 91 | 126 | 217 | 403 | 57 |
Northwest Barrier as of August 3rd 2014
| | | | | | | |
| --- | --- | --- | --- | --- | --- | --- |
|   | Grilse(to 63cm) | Small Salmon(64-84 cm) | Large Salmon(>85 cm) | Total Small& Large Salmon | All Atlantic   Salmon | BrookTrout |
| 2014 to Date | 112 | 37 | 18 | 55 | 167 | 787 |
| Previous Year to Date | 132 | 89 | 103 | 192 | 324 | 1066 |
With numbers so low I will take this opportunity to encourage everyone to hook and release your catch. I have attached a picture that has been shared on Facebook and I point you to a great video on the proper techniques – http://www.miramichisalmon.ca/proper-techniques-for-live-release-of-atlantic-salmon/
Northwest Miramichi
I wanted to send a further reminder in case you missed it last week – DFO announced on Thursday that the hook and release fishery on the Northwest Miramichi would continue to the end of the season. The variation order can be found at http://www.inter.dfo-mpo.gc.ca/Gulf/Orders-Registry/Report?order_id=3835.
Field Notes
Fishing at the Chatham trap net ended on July 31st; we were able to tag 161 adults (80 grilse/81 salmon) this year. Electrofishing has begun, with our two field technicians focusing this week on the areas upstream of beaver dams that had been removed last year. We will continue to electrofish for the remainder of August, and move our focus to finding suitable habitats for stocking and determining stocking success from previous years. In the fall we will ramp up with our 2nd year of beaver dam removals and begin collecting broodstock to spawn at the hatchery.
Renovations are coming along at the hatchery; the large green house is almost ready to house fish – painting the tanks is the major project left and should be completed next week. The remaining work to be completed in the other buildings will be done after the large green house is operational.
Striped Bass
The retention season for striped bass is still on and will run until August 21st. The retention limit is one fish a day with a possession limit of one – 50cm to 65cm size slot. There are bass in the river so it is a great opportunity to fish them again.
Satellite Tag
The missing satellite tag was returned to us this week – unfortunately the fish died but we are very happy to have retrieved the tag. All of the data will be downloaded and the tag can be refurbished and used again next year.  Thanks to everyone who shared the story on Facebook and spread the word.
Fredericton Dinner
The 19th Annual Fredericton Conservation Dinner is taking place Tuesday, September 16th at Fredericton Inn, where we are again honouring an individual who has served the cause of salmon conservation with great distinction.  It is both a pleasure and an honour to receive the Hon. Keith Ashfield, Member of Parliament for Fredericton and past Minister of Fisheries and Oceans Canada as our special guest, and we look forward to his message regarding the importance of the wild Atlantic salmon to New Brunswick, both in economic and environmental terms.
For tickets, please contact Jo-Anne Linton at ; or call 506-457-2220.
Yours in Conservation,
Nola Chiasson
Atlantic Salmon Federation News
Thursday, Aug. 7, 2014
ASF RIVERNOTES – What is happening in Europe?
~~~~~~~~~~~~~~~~~~~~~~~~~~~~~~~~~~~~~~~~~~~~~~~~
The RIVERNOTES this time has end of July information for North American salmon rivers, and a detailed overview of what has been happening in European rivers so far in 2014.
http://atlanticsalmonfederation.org/rivernotes/
ASF RESEARCH BLOG – The data rolls in
~~~~~~~~~~~~~~~~~~~~~~~~~~~~~~~~~~~~~~~~~~~~~~~~
ASF Research staff has been recovering data from salmon with satellite tags, and those with acoustic transmitters. Check out the latest update on this fascinating field research.
http://asf.ca/research-in-the-field.html
Your Views on Listing Saint John and Outer Bay of Fundy Salmon as Endangered
~~~~~~~~~~~~~~~~~~~~~~~~~~~~~~~~~~~~~~~~~~~~~~~~
The Species at Risk consultations for salmon in rivers from the Saint John to the St. Croix (inclusive) has begun, under the Species at Risk process. Check out details, and how you can provide your views.
http://asf.ca/outer-bay-of-fundy-salmon-consultation-under-sara.html
Letting Rivers Run Free
~~~~~~~~~~~~~~~~~~~~~~~~~~~~~~~~~~~~~~~~~~~~~~~~
The Christian Science Monitor has a major article on how rivers rebound after dams are removed, including comments from ASF's Andy Goode, and the Penobscot Project's Laura Rose Day.
http://asf.ca/setting-rivers-free.html
Mystery Surrounds Salmon Not Biting
~~~~~~~~~~~~~~~~~~~~~~~~~~~~~~~~~~~~~~~~~~~~~~~~
An article looking at this year's situation on the Miramichi and Restigouche.
http://asf.ca/mystery-surrounds-why-salmon-aren-t-biting.html
~~~~~~~~~~~~~~~~~~~~~~~~~~~~~~~~~~~~~~~~~~~~~~~~
Until next week
TIGHT LINES
DOUG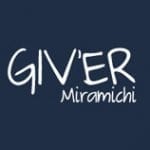 Giv'er Miramichi is about "What's up, what's new, what's happening". We are focused on building people up, supporting one another and celebrating our successes.