Walk a Mile in Her Shoes Event in Miramichi
Miramichi Emergency Centre for Women Inc is very pleased to announce they will be hosting a Walk a Mile in Her Shoes Event on September 1, 2014.
The Walk a Mile in Her Shoes event is a fun way for men to raise awareness in their community about the detrimental effect of violence against women. The day allows an opportunity for communication and education in hopes of improving gender relationships and decreasing the potential for violence.
There is an old saying: "You can't really understand another person's experience until you've walked a mile in their shoes." Walk a Mile in Her Shoes asks men to literally walk one mile in women's high-heeled shoes. It's not easy walking in these shoes, but it's fun and it gets the community to talk about something that's really difficult to talk about: gender relations and men's sexual violence against women.
Sexualized violence does not just affect women. It affects the men who care about them, their families, their friends, their coworkers, and their communities.
Patrick Colford and Niki Breau have created an amazing partnership and both strongly believe that a community can make a difference. They are proud to be the lead persons in bringing the Walk a Mile in Her Shoes International Event to Miramichi.
The walk will begin at West Side Fitness, 520 Newcastle Boulevard, at 11 am and will end at the Newcastle Town Square (Queen Elizabeth Park). Free picnic to follow.
We are very pleased and honoured to have the opportunity to be entertained at the park picnic by ECMA nominee, Irish Mythen, who gladly agreed when asked to help support our event. And we are looking for all forms of support for this very important community event.
The City of Miramichi is known for its support and compassion in helping others. We want all men to walk and show their support, to show they do not condone any act of violence against women or children. We are hoping for our community leaders to walk, and show they are supportive in such an initiative.
We will be reaching out to everyone in our community and encourage all to view the Walk a Mile in Her Shoes website to fully understand the importance and significance of such a Walk for our community. For more information visit the official website at www.walkamileinhershoes.org.
Frank Baird created Walk a Mile in Her Shoes in 2001. What started out as a small group of men daring to totter around a park has grown to become a world-wide movement with tens of thousands of men raising millions of dollars for local rape crisis centres, domestic violence shelters and other sexualized violence education, prevention and remediation programs.
Miramichi Emergency Centre for Women Inc (MECW) is a non-profit organization which provides services to abused women and children who are in crisis. Their mission is to provide temporary and emergency housing, sustained emotional support, a safe and nurturing environment and referral services. All of their services are FREE. They provide a 24/7 Crisis Line and secure residential services, community support, information sessions and outreach.
MECW addresses the needs of women and their children who are in crisis as a direct or indirect result of violence and serves a large rural and urban area within Northumberland County. Abuse and violence is not just a personal issue, it is a community, province and country wide issue, which we all can be part of the solution.
Please be a voice, a leader, a person who will stand up and say, Its NOT Ok to hurt others, especially women and children. Remember, a woman or child being abused may not be known to you, but she IS someone's mother, daughter, grandmother, sister, godchild, cousin.
The Walk a Mile in Her Shoes event will be held in Miramichi on September 1, 2014 for the first time EVER. Please support our mission in raising awareness within our community.
Information can also be found on our Facebook page; Walk a Mile in Her Shoes Miramichi.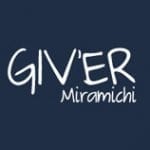 Giv'er Miramichi is about "What's up, what's new, what's happening". We are focused on building people up, supporting one another and celebrating our successes.