Quali-Dent Dental Clinic's Improvement in Dental-Patient Interaction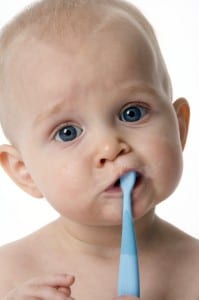 Drs. Gauthier, Marchand & Mahabir and their Professional Team
In today's world, more people are demanding quick and easy access to the information they seek. The business world cannot underestimate the importance of technological breakthroughs. Although it is well recognized that there are major issues to be addressed by the explosion of new technologies, progressive organizations feel that it is time to move into that world, to embrace the complexities, and begin to engage actively in understanding how they may use that technology to improve their ability to engage in what is becoming an increasingly "wired" world.
Recently, Quali-Dent Dental Clinic launched a new website (www.quali-dent.ca) and a new Facebook business page (www.facebook/quali-dent) in aim to provide the "on-demand" generation with quick and easy access to oral health care information.
The word "doctor" is derived from the Latin word "docere", which translates to "to teach". One of the responsibilities of dental care providers is to teach their patients how to optimize their oral health. By providing reliable information on their website regarding conditions and treatment options, Quali-Dent seeks to educate patients and to guide them to accurate sources of oral health information, thus improving dentist-patient interaction. Clients in any business and especially in Heath Care clinics must be well informed prior to making the right choice of treatment options.
A website has been designed to provide "patient education", informing new and existing patients about their services. These include general dentistry, continuing preventive hygienist care, and orthodontic treatment by specialists. Referral services to specialists are provided for more extensive oral surgical cases and for treatment with oral implants.
The world is becoming more and more social media savvy. Even as Quali-Dent works toward addressing these challenges, the next decade will see a wave of innovation that will further advance the role technology plays in people's lives. Quali-Dent Dental is committed to providing area leadership by providing oral care information to their patients that is fundamentally secure and trustworthy. Working in partnership with Mighty Community Group (MCG Media) Miramichi (owned and operated by Terry Matchett) who share in this dental clinic's development with regards to their online presence, exists a better opportunity to help people optimize their oral health care and helps to pave the way for life-time smiles.
Dentistry has evolved through the years to provide patients with very high standards of care. As for any other businesses, there also exists a need for the business of dentistry to change with the times. This allows for their patients to connect with them using their mobile apps, the internet or Facebook, which is aimed at making communications between patients and the clinic easier and to better inform. The speed to access, download, and connect couldn't get any faster. Having expanded access to questions and answers, Quali-Dent Dental is responding to the advancements in communication technology.
Once upon a time, the mobile phone was only used to make phone calls and send text messages. Then Apple introduced the iPhone, placing the power of technology in the hands of the masses. The high speed and wireless networks have evolved to provide the backbone of easily distributed data and images. Quali-Dent Dental is responding to this demand, allowing you to connect to their office by a simple touch to your phone.
In order to improve the advantages of connected oral health care solutions, Quali-Dent is attempting to effectively embrace the world's new demand and expectation for communication in engaging their patients outside the examination room.
Various options have been explored in order to stay connected with their new and existing patients. Along with the online way, the print reading environment still exists and is preferred by some people. For ease of communication, a newly created newsletter is available online and in hard copy print. The printed newsletter is written by Kim Drisdelle and can be found in various locations throughout the Miramichi region and the online version can be found on Quali-Dent's website at www.quali-dent.ca.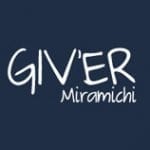 Giv'er Miramichi is about "What's up, what's new, what's happening". We are focused on building people up, supporting one another and celebrating our successes.